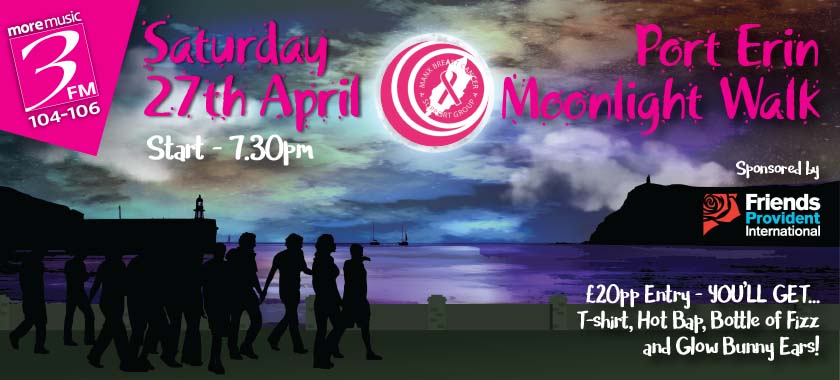 It's time to put your pinkest foot forward and join in the fun at the Port Erin Moonlight Walk on Saturday April
27th.

Bring your friends, husbands, wives, girlfriends, boyfriends, children, cats and dogs for a night of fun and help raise money for Manx Breast Cancer Support Group too!

Entry just £20 - including T-Shirt, hot bap, bottle of bubbly AND glow bunny ears. Places are limited - find out more HERE!

Brought to you by Friends Provident and supported by More Music 3FM!