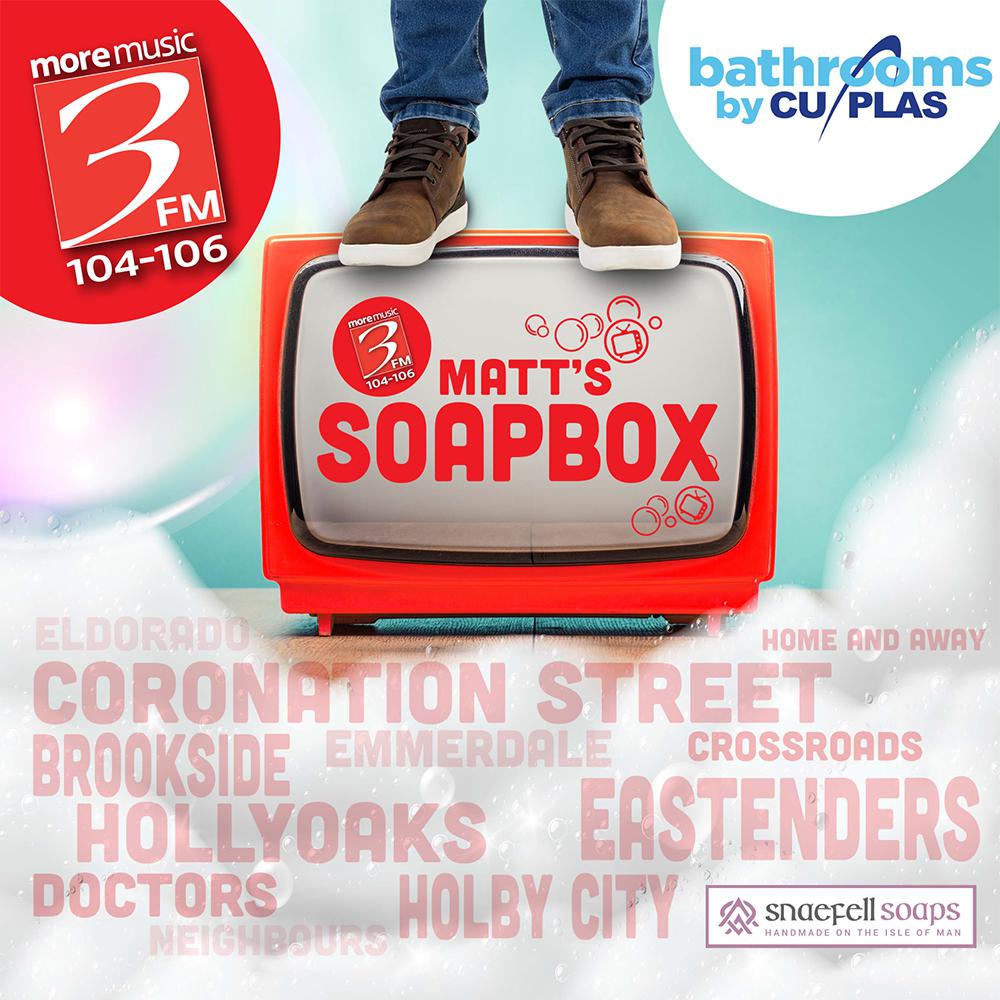 Drama, relationships, emotion . . . villain . . . TV soaps have got it all . . . . and now we're bringing it to the 3FM Breakfast show . . . . well, maybe not the villains!

Join Matt weekday mornings after 8 for Matt's Soapbox, our big soap quiz with CuPlas!


Answer the question, recall the moment or identify the character and you could win the prize Matt's Soapbox Soap! That means you don't have to be no Dirty Den, you'll be cleaner than Sophie Webster's windows.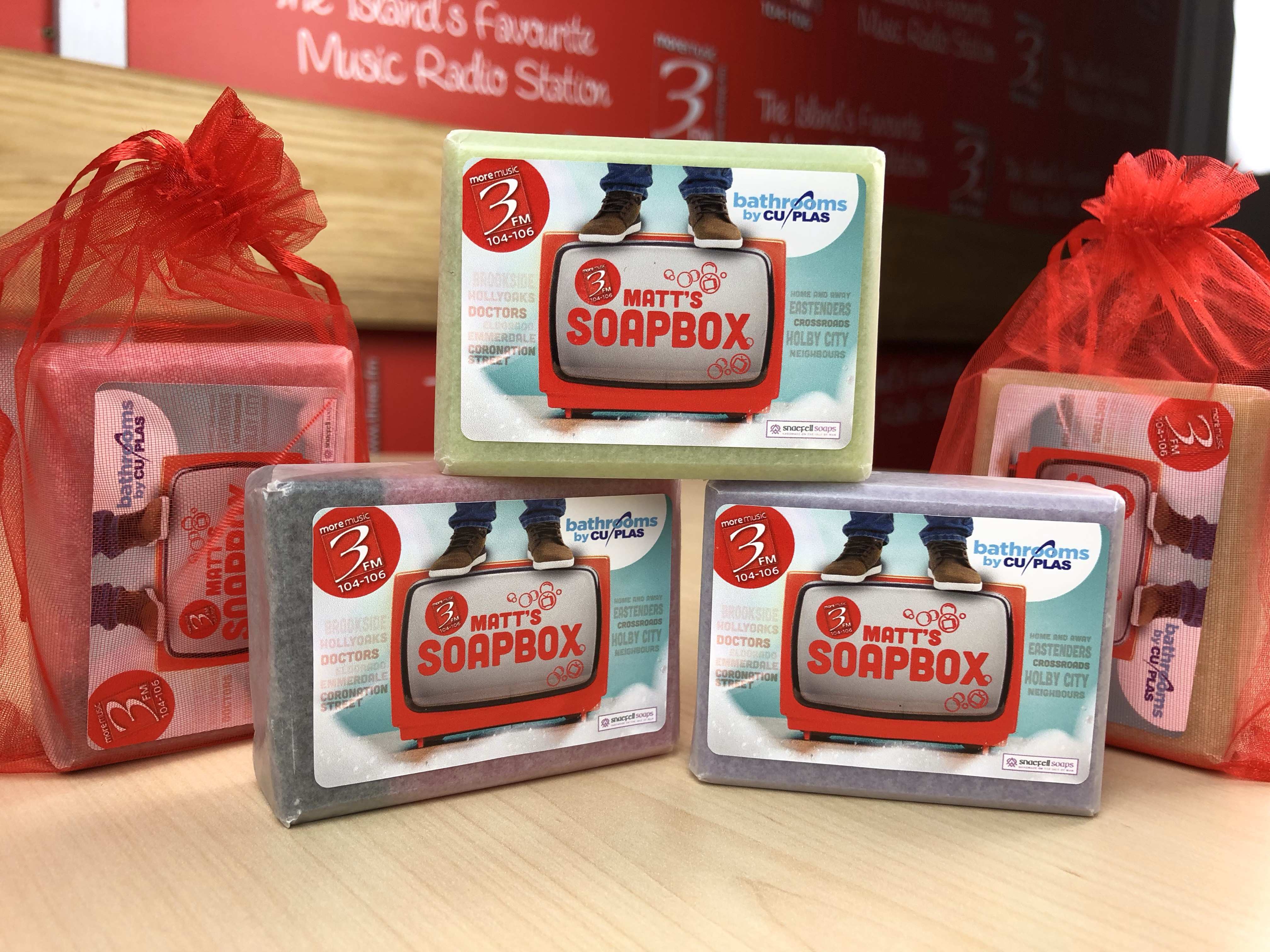 From the Dales to the Cobbles, we'll be off to soapland every morning with Cu Plas, Snaefell Soaps and 3FM!