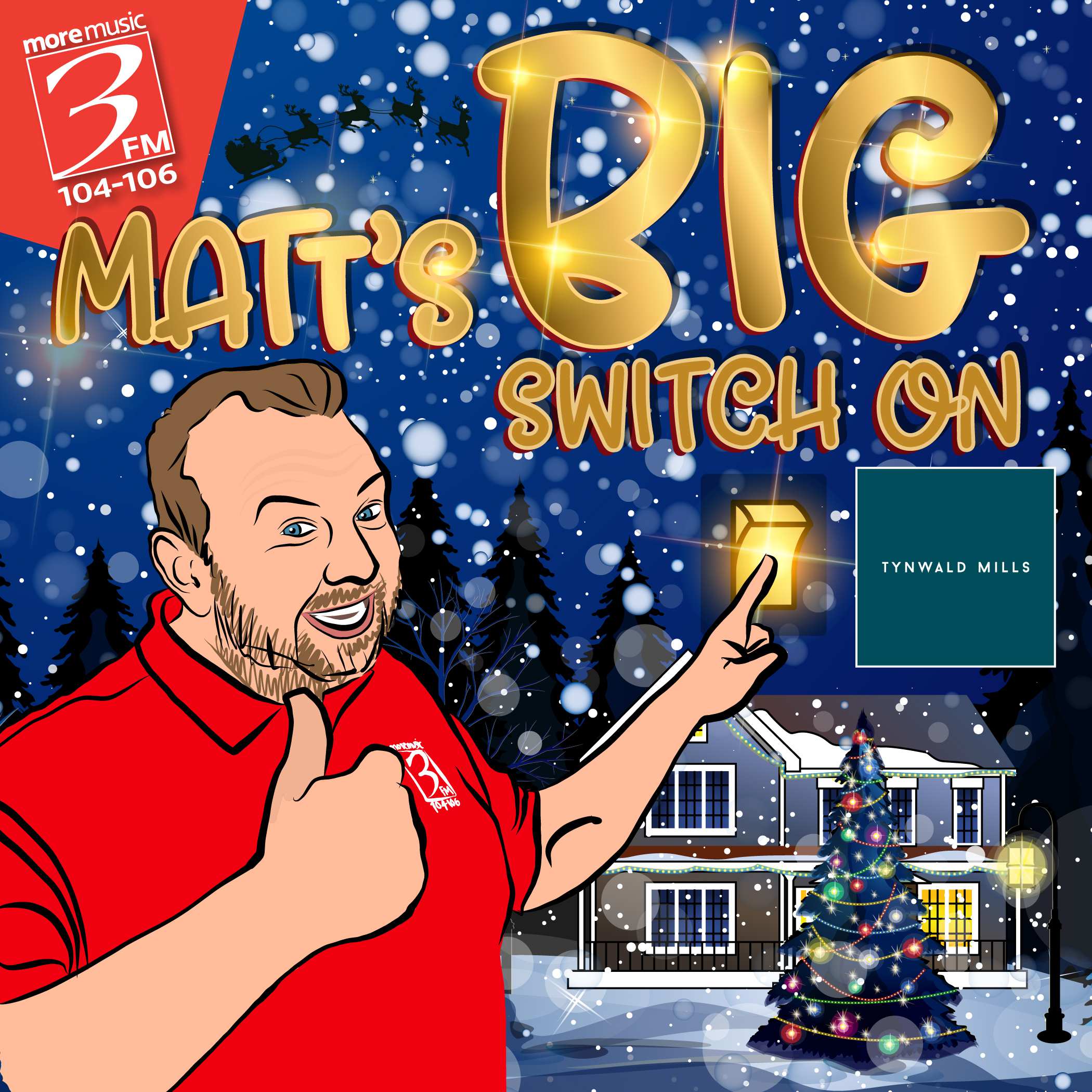 On Sunday 1st December, Matt will be visiting someone on the Island and officially starting their Christmas with music, festive goodies and the BIG Switch On of Christmas lights!

Plus, courtesy of Tynwald Mills, the Island's premier shopping venue, they'll receive a £250.00 voucher to spend on finishing touches for the perfect Christmas!

For more Christmas deals and news ... click HERE!
That's Matt's Big Switch Onu the 1st December with Tynwald Mills, and the Island's feel good radio station, 3FM