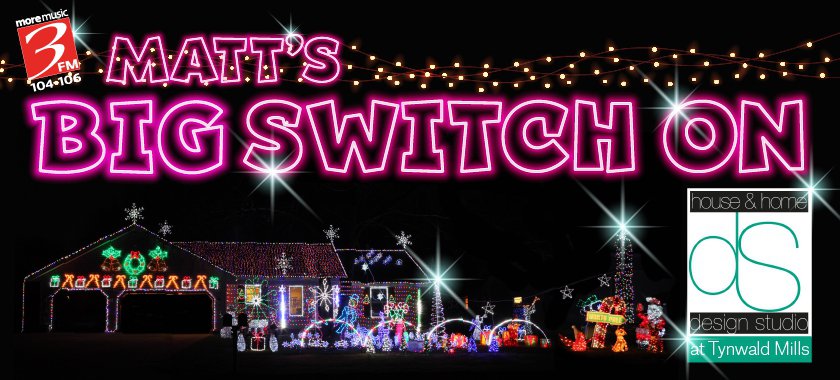 On Thursday we turned on the Christmas lights in Douglas and now . . . we want to do the same for you!
On Saturday 1st December, Matt could be visiting you and officially starting your Christmas with music, festive goodies and the BIG Switch On of your Christmas lights!
Not only that, but courtesy of House and Home at Tynwald Mills you'll receive a £250.00 voucher to spend on finishing touches for the perfect Christmas!
For your chance to win, register below!
Proudly sponsored by House and Home at Tynwald Mills, and more music 3FM!