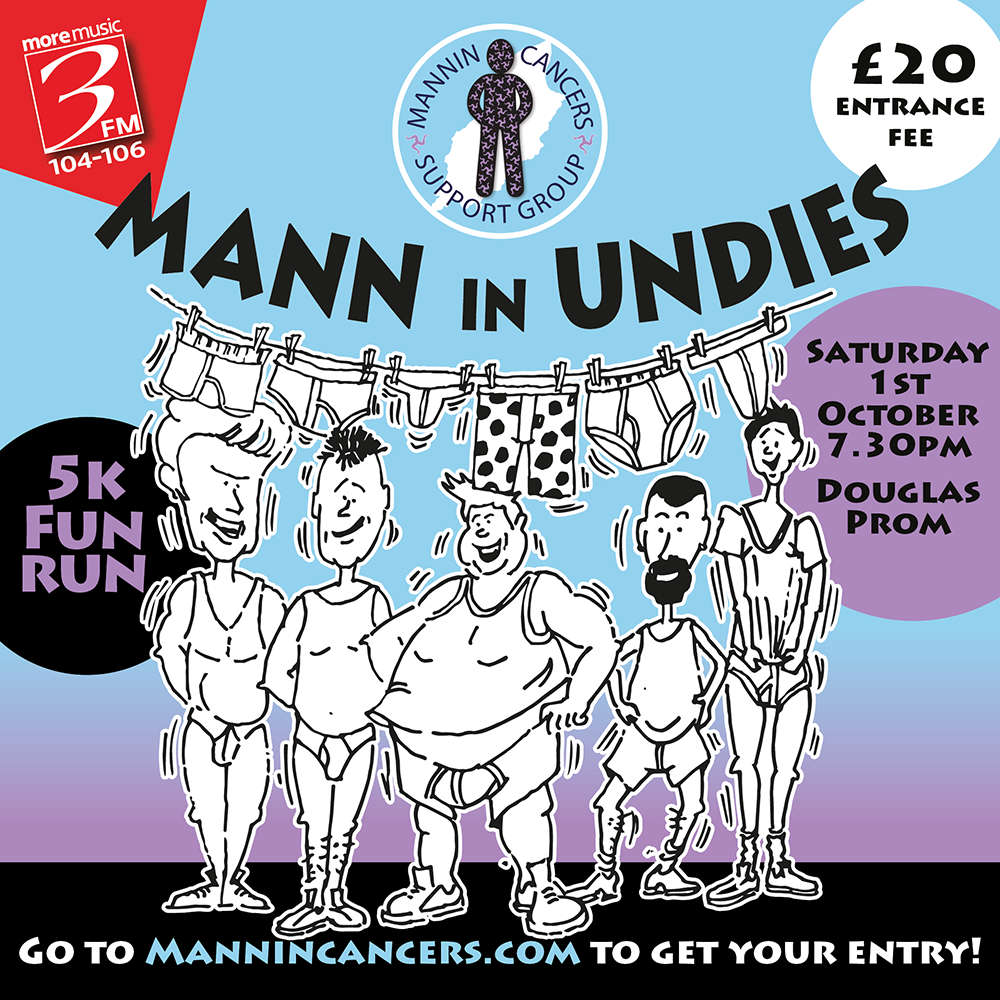 A new superhero is here to protect the Island! Is it a boxer? Is it a budgie-smuggler? No! It's Pants-man!
We at 3FM are saying nuts to men's cancer . . . and so can YOU, by
joining the Mann In Undies fun run happening on Satuday 1st October from 7.30pm!
Get your pants on and join us for a 5km jaunt along Douglas Promenade in aid of Mannin Cancers! Entry is £20.00 which includes a t-shirt, medal and hot sausage bap, register now by clicking HERE and be a SUPERHERO for Mannin Cancers Support Group!