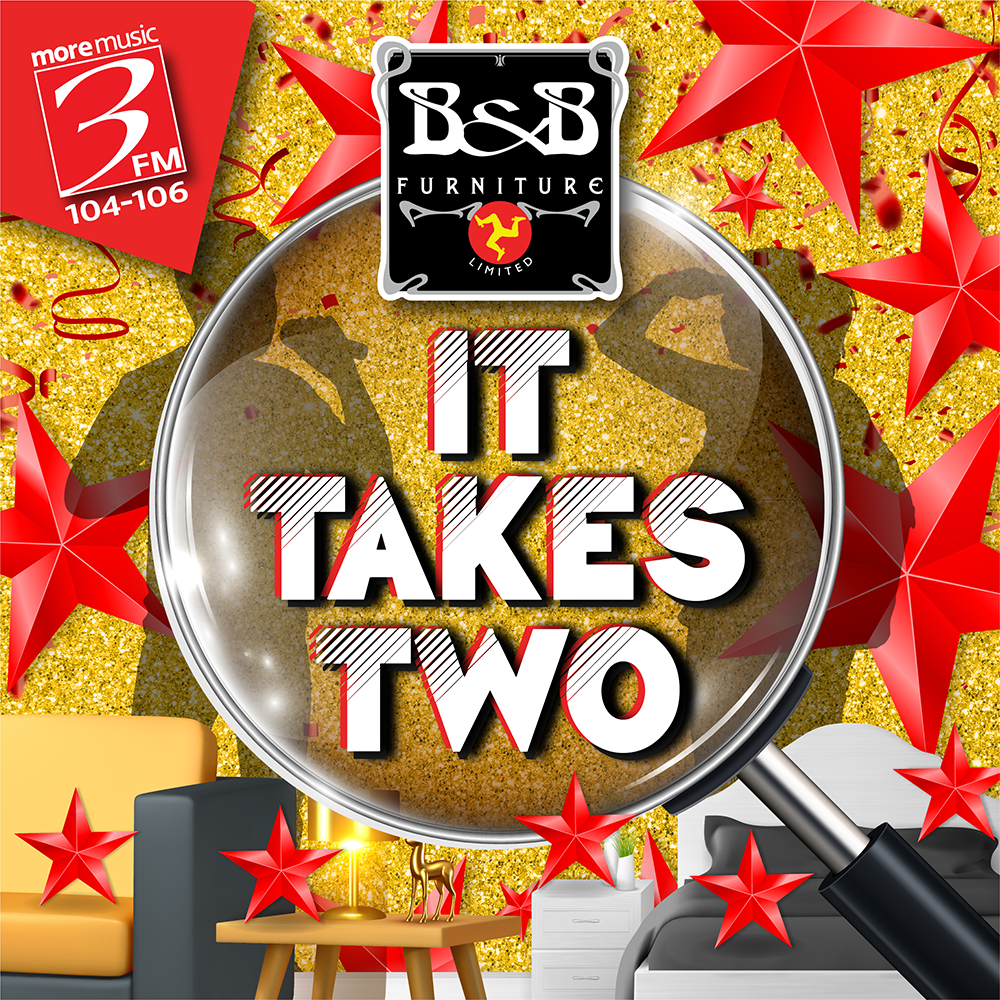 This September, 3FM is celebrating B&B Furniture's Anniversary, and YOU could win a share of two thousand pounds to spend in store!

A beautiful bed, stunning sofa, or dream dining table could be yours but to win . . . It Takes Two . . . because you can't celebrate an Anniversary on your own right?!

With huge savings in every department and the basement open once more, with unmissable immediate delivery items all available with 0% finance, visit the B&B Furniture anniversary sale this September, and don't miss It Takes Two . . . all next week on the Island's Feel Good Radio Station, 3FM!