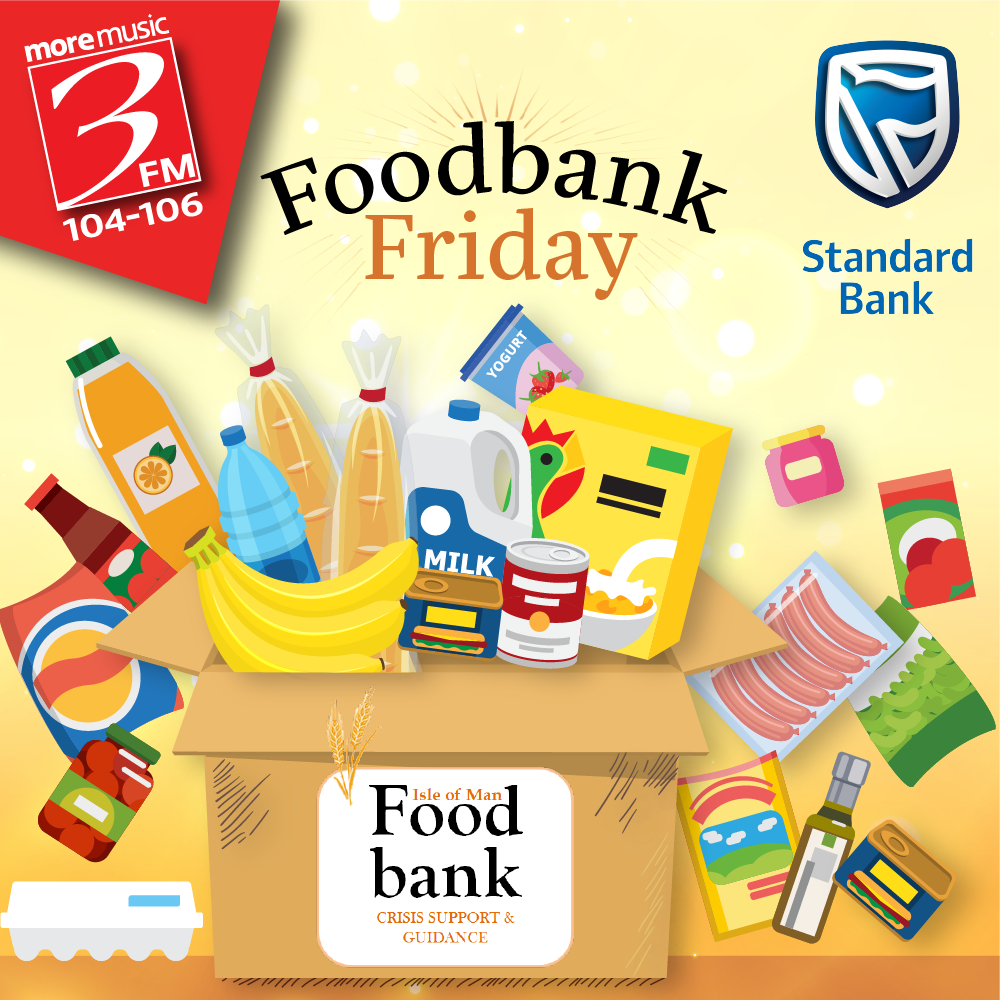 During these times, when more and more people are turning to the Isle of Man Foodbank, it's important we come together as a community to support each other, that's why 3FM and Standard Bank Isle of Man are getting together for Foodbank Friday!
Your contribution is vital to help families put food on the table, so next time you're shopping, pop an extra item or two in your basket, or arrange a collection in your workplace or school...fill in the form below and we'll see it gets delivered to the Foodbank on Friday!
Standard Bank is dedicated to giving back to the communities they're in, from The Isle of Man to Africa, visit their website to find out more HERE
Help us . . . help the Isle of Man Foodbank with Foodbank Friday from Standard Bank and the Isle of Man's Feel Good Radio Station . . . 3FM!
Here's some ideas of items you can donate . . .
Tinned meat or fish, tinned stew, curry, sausages, meatballs, etc.
Chick peas, lentils, etc. Breakfast cereal and porridge oats.
Tinned fruit. Rice pudding. Custard – instant, tinned or long-life cartons.
Instant mashed potato. Instant pot meals (needing only a kettle to prepare).
Tea, coffee and sugar – small packs and jars are best! UHT milk.
Fruit juice. Rice and noodles. Pasta sauce. Tomatoes and other vegetables – tinned or long-life cartons. Biscuits. Condiments and stock cubes.
Toiletries and household items are also essential . . .
Toothpaste and toothbrushes, shampoo, deodorant, soap, sanitary products, nappies, wipes and washing powder.