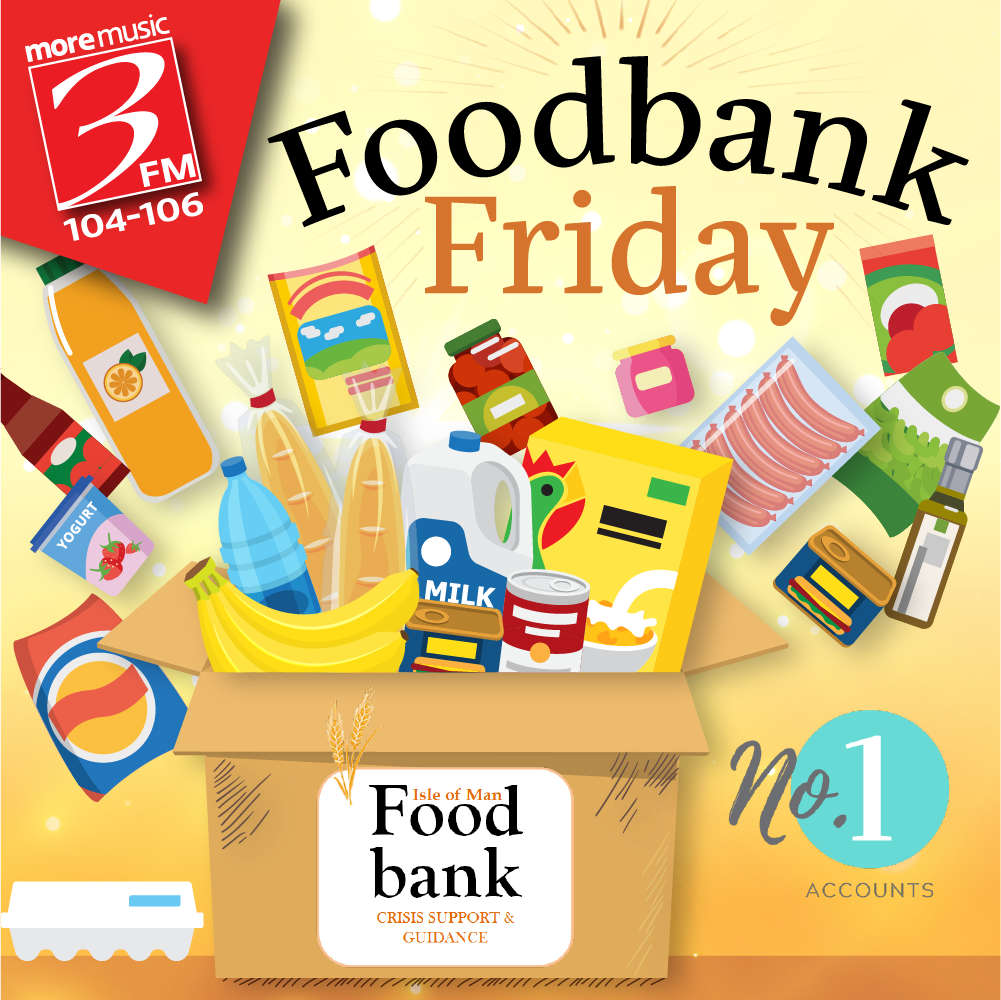 With times getting harder, sometimes it can be a struggle to put food on the table, meaning more and more people are turning to the Isle of Man Foodbank, so 3FM is teaming up with No. 1 Accounts for Foodbank Friday!
We want to keep the foodbank stocked, so next time you're shopping, pop an extra item or two in your basket . . . then drop them to 3FM, or maybe arrange a collection in your workplace or at a local club . . . let us know and we'll pick up items from you before delivering to the Foodbank each Friday!
Here's some ideas of items you can donate . . .
Tinned meat or fish, tinned stew, curry, sausages, meatballs, etc.
Chick peas, lentils, etc. Breakfast cereal and porridge oats.
Tinned fruit. Rice pudding. Custard – instant, tinned or long-life cartons.
Instant mashed potato. Instant pot meals (needing only a kettle to prepare).
Tea, coffee and sugar – small packs and jars are best! UHT milk.
Fruit juice. Rice and noodles. Pasta sauce. Tomatoes and other vegetables – tinned or long-life cartons. Biscuits. Condiments and stock cubes.
Toiletries and household items are also essential . . .
Toothpaste and toothbrushes, shampoo, deodorant, soap, sanitary products, nappies, wipes and washing powder.
Help us . . . help the Isle of Man Foodbank, with No. 1 Accounts, who love bookkeeping so you don't have to, and the Island's Feel Good radio station . . . 3FM!