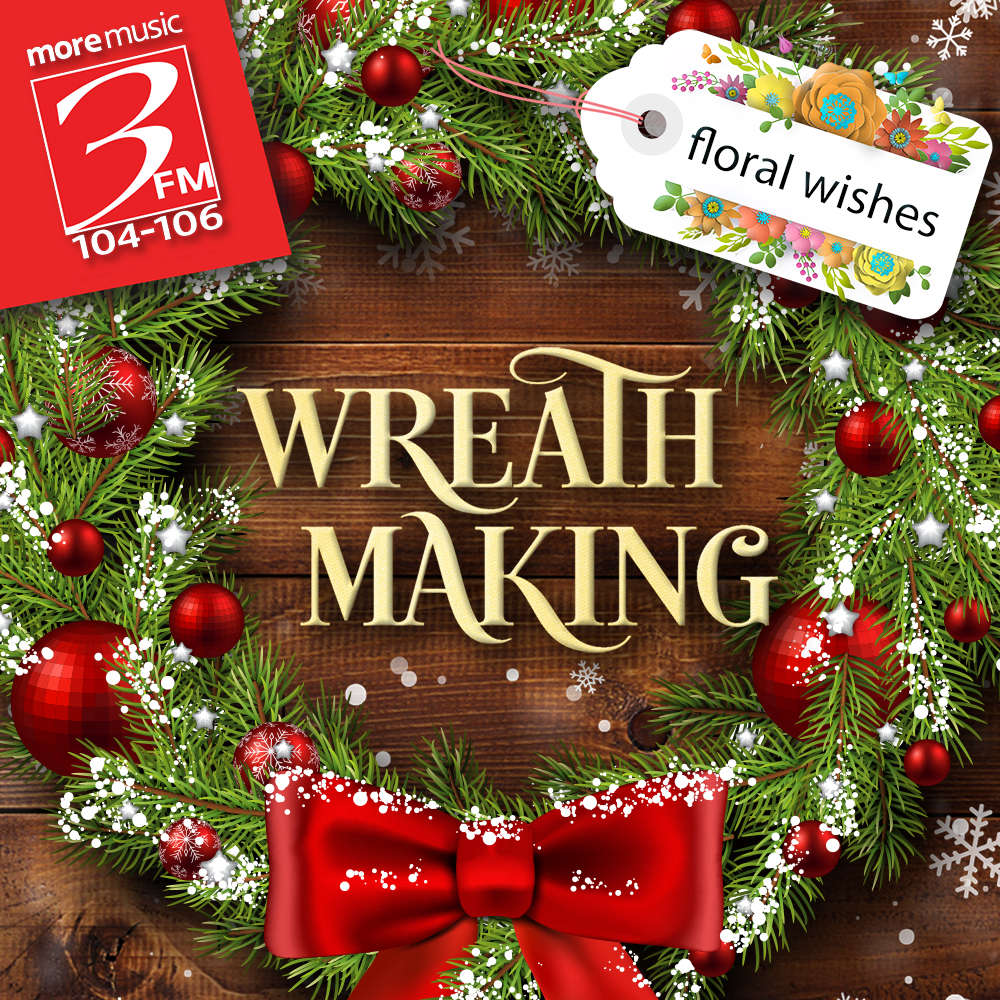 Christmas has begun at Floral Wishes, the silk florist in Douglas, and this week on 3FM Afternoons Tony is teaming up with them to give you the chance to WIN 2 places at one of their Christmas Wreath Making Workshops worth £90.00!
You'll spend the morning, afternoon or evening learning the secrets of wreath making in their Christmas Grotto and take home something special to hang on your door ready for the festive season! To find out more about their workshops and book your place click HERE
Don't miss your chance to WIN with Floral Wishes, all this week on 3FM Afternoon's!