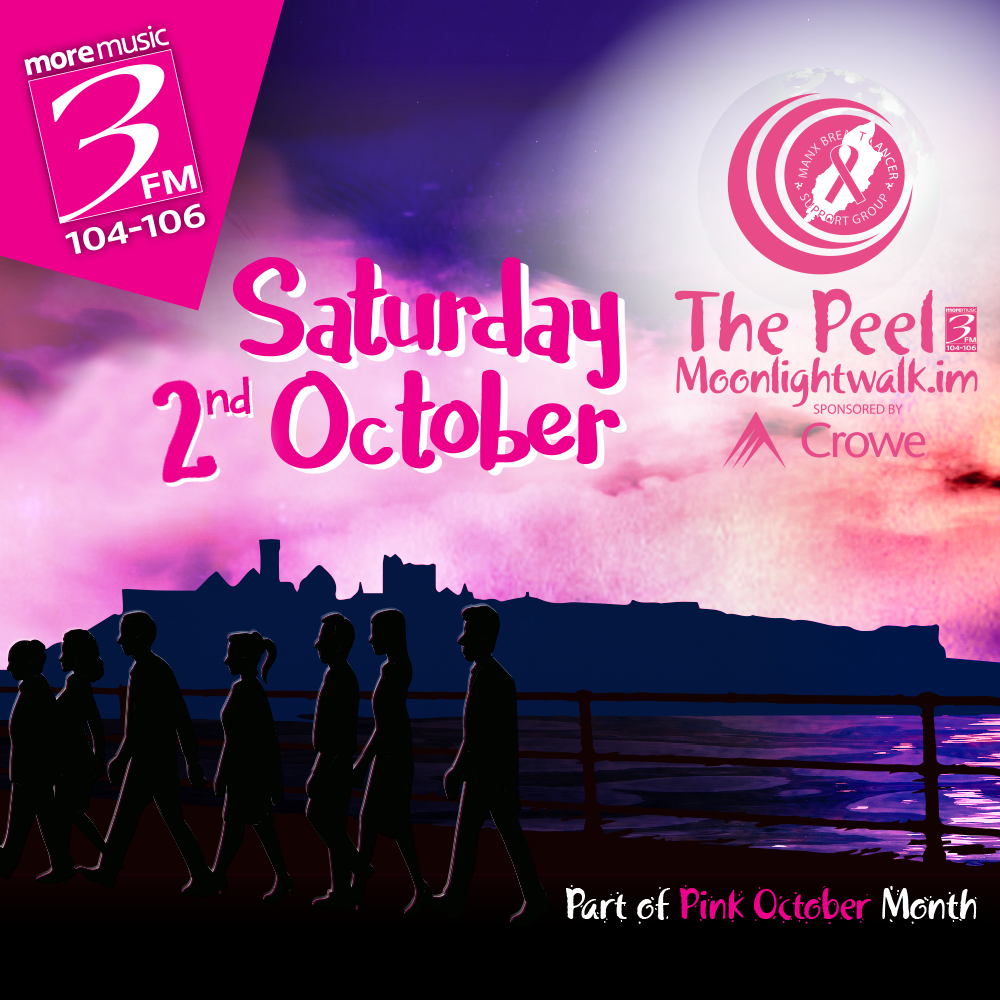 Join us for a moonlight walk in Peel to raise awareness and funds for Manx Breast Cancer Support Group. Bring your friends, family and dogs for a catch up and light up Peel promenade with flashing pink bunny ears!
Registration opens at 20:30 and is £20 for over 18's – this includes a t-shirt, glow bunny ears, a bottle of fizz, sausage bap and a hot drink.
Under 18 is £10 includes glow bunny ears and a sausage bap and drink.
You can buy your tickets HERE!
The Peel Moonlight Walk with Crowe and more music 3FM.