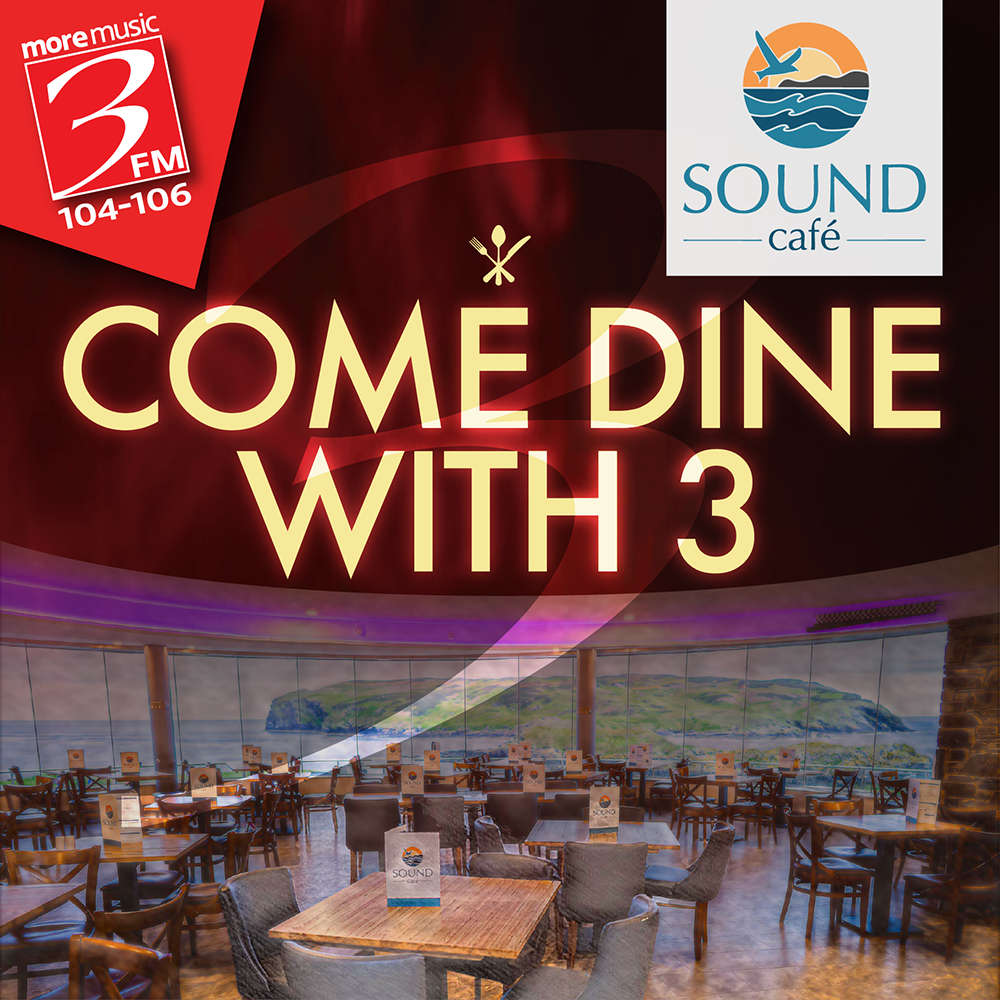 Each weekday afternoon you're invited to Come Dine With 3!
We've teamed up with The Cafe at The Sound to give away an £60.00 Voucher every Friday, so join Tony each day after 3pm for your chance to get in to win this delicious prize!
Located at the most southerly part of the Island with stunning views out to the Calf of Man, The Cafe at The Sound are open 7 days a week, serving breakfast, lunch, light bites, hot drinks and sweet treats! Find out more by visiting their website HERE
Don't miss your chance to Come Dine With 3, only on the Island's Feel Good Radio Station, 3FM!