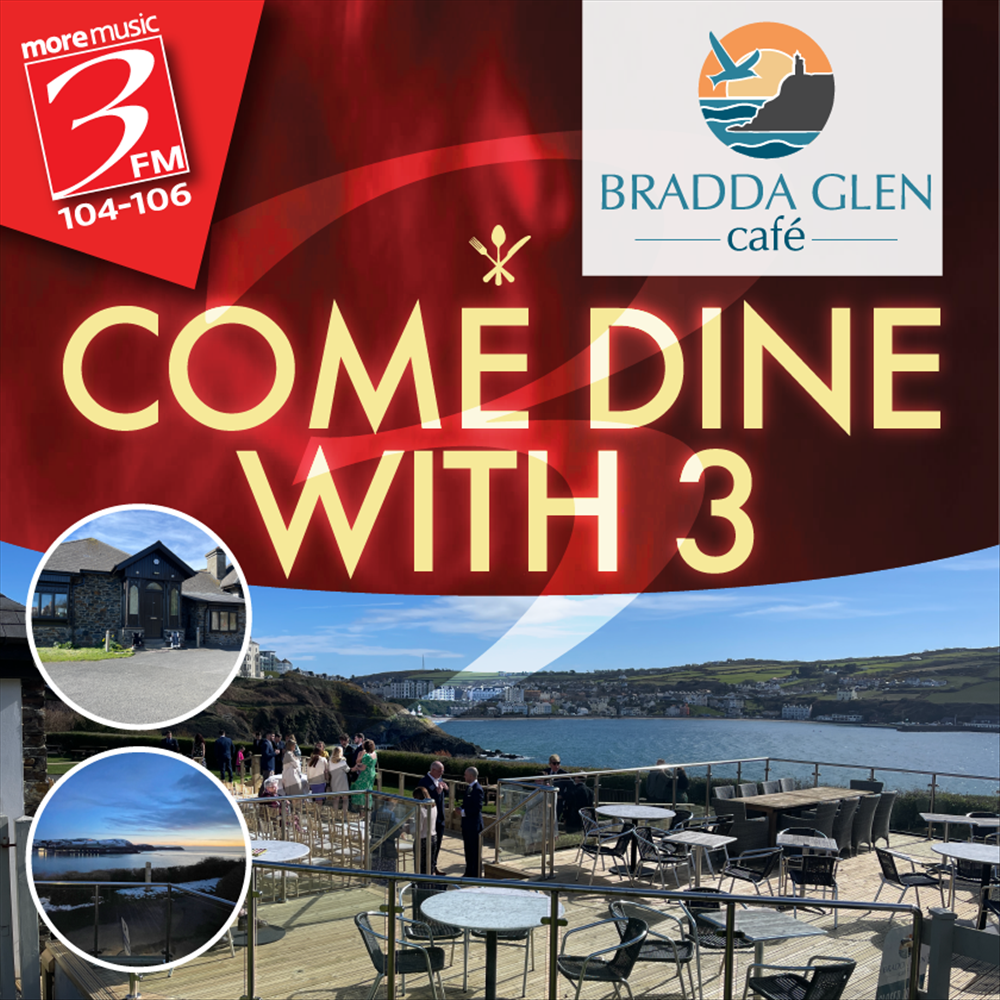 Each weekday afternoon you're invited to Come Dine With 3!
We've teamed up with Bradda Glen Cafe to give away a £60.00 Voucher every Friday, so join Tony each day after 3pm for your chance to get in to win this delicious prize!
Located on the northern shore of Port Erin Bay, with stunning views across the town and even down as far as the Calf of Man. It's a beautiful and intimate setting come rain or shine to enjoy anything from Afternoon Tea, a spot of lunch or a Sunday Roast. Find out more by visiting their website HERE
Don't miss your chance to Come Dine With 3, only on the Island's Feel Good Radio Station, 3FM!