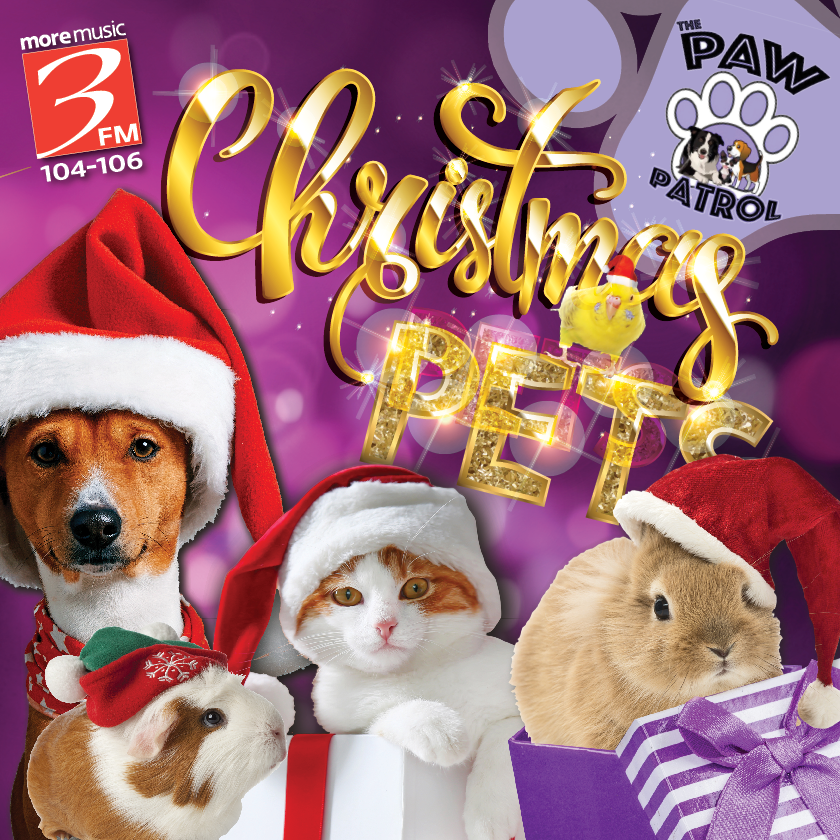 Pet Owners...it's that time of the year when you take cute festive photo's of your animals wearing Santa hats...This year send your photos to us for Christmas Pets 2019!!
Our festive photo competition is BACK and you could get your hands on one of 15 exclusive 3FM Snowflake decorations!! Plus our overall winner will receive a custom Pet Hamper!
Upload your Christmas Pet picture to our facebook page and you could Win!
Christmas Pets with Paw Patrol in Douglas and your Christmas Radio Station…3FM!