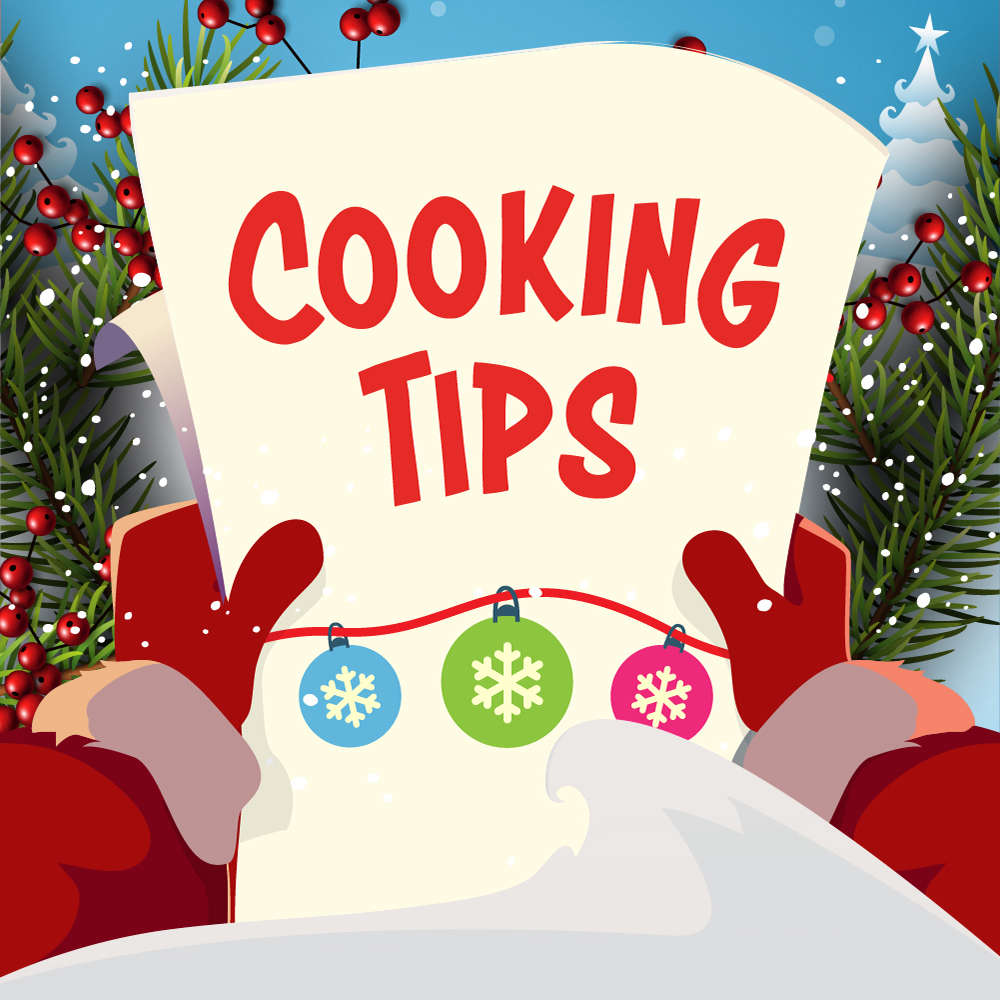 FOR CHRISTMAS

Top tips for creating the perfect Christmas dinner. Chefs serve up some expert advice for cooking during the festive season, want to find out more? Click HERE !

Food galore, drinks a flowing and being surrounded by friends and family. Who doesn't love this time of year? So here are 8 simple tips for a stress-free Christmas dinner HERE!

Nailing the perfect Christmas dinner can be daunting for any chef, so we've gathered together Gordon and his team's top tips for getting maximum flavour into all those Christmas side dishes and trimmings, plus some easy ways to get the most succulent turkey for a Christmas dinner to remember. Click HERE for all the deliciousness!

And we cannot forget about dessert! For all those who left room for their sweet tooth - Mary Berry, Nigella and Delia have some ideas for you. Click HERE!

POST CHRISTMAS MEALS

Use up your Christmas dinner leftovers, including turkey and all the trimmings. From stir-fries to pies, these recipes are packed with festive flavour - click HERE for all recipes!

Make Christmas leftovers feel brand new with our truly special recipes - perfect for Boxing Day and beyond - click HERE for more!

Be wise to wastage and turn your leftover turkey and ham cold cuts and potatoes into truly delicious post-Christmas dinners. Take a look HERE at Boxing Day buffet ideas, too, as that's another excellent way to make the most of what you've got left.

Maybe Jamie Oliver knows one or two good recipes, click HERE to find out!