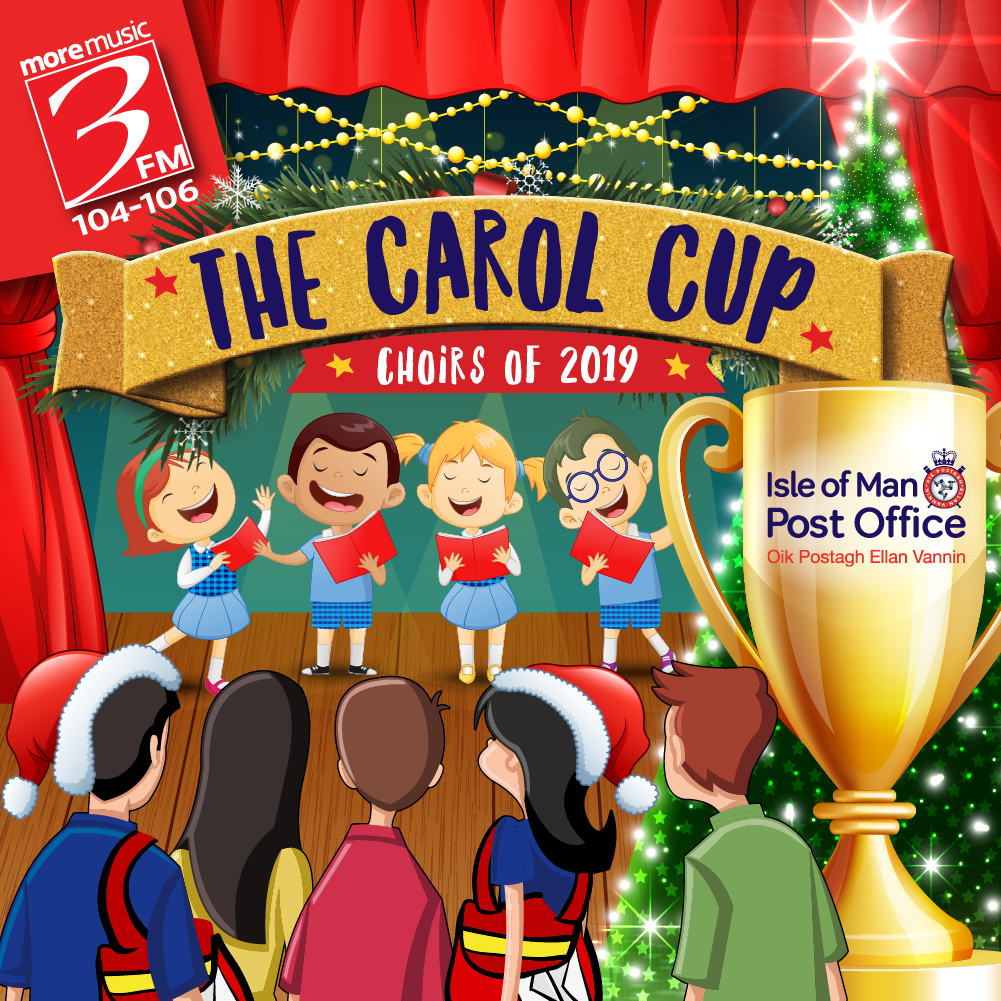 3FM have invited all schools around the Island to join in with the 3FM Christmas spirit in the run up to Christmas again this year. We will be running the 3FM Christmas Carol / Christmas song competition on the 3FM Afternoon show to find a winner for the 'Carol Cup 2019'.

All Island Schools are invited to participate for the chance to win the prestigious Christmas Carol Cup sponsored by Isle of Man Post Office and supported by more music 3FM.
The winner is... Scoill Vallajeelt Junior Choir!
Carol Cup - WINNER ANNOUNCEMENT

3FM LIVE! IT IS TIME! We're here at Braddan Church to crown the WINNER of Carol Cup 2019 with the Isle of Man Post Office... CONGRATULATIONS to Scoill Vallajeelt Junior Choir!

Posted by 3FM Isle of Man on Thursday, December 19, 2019