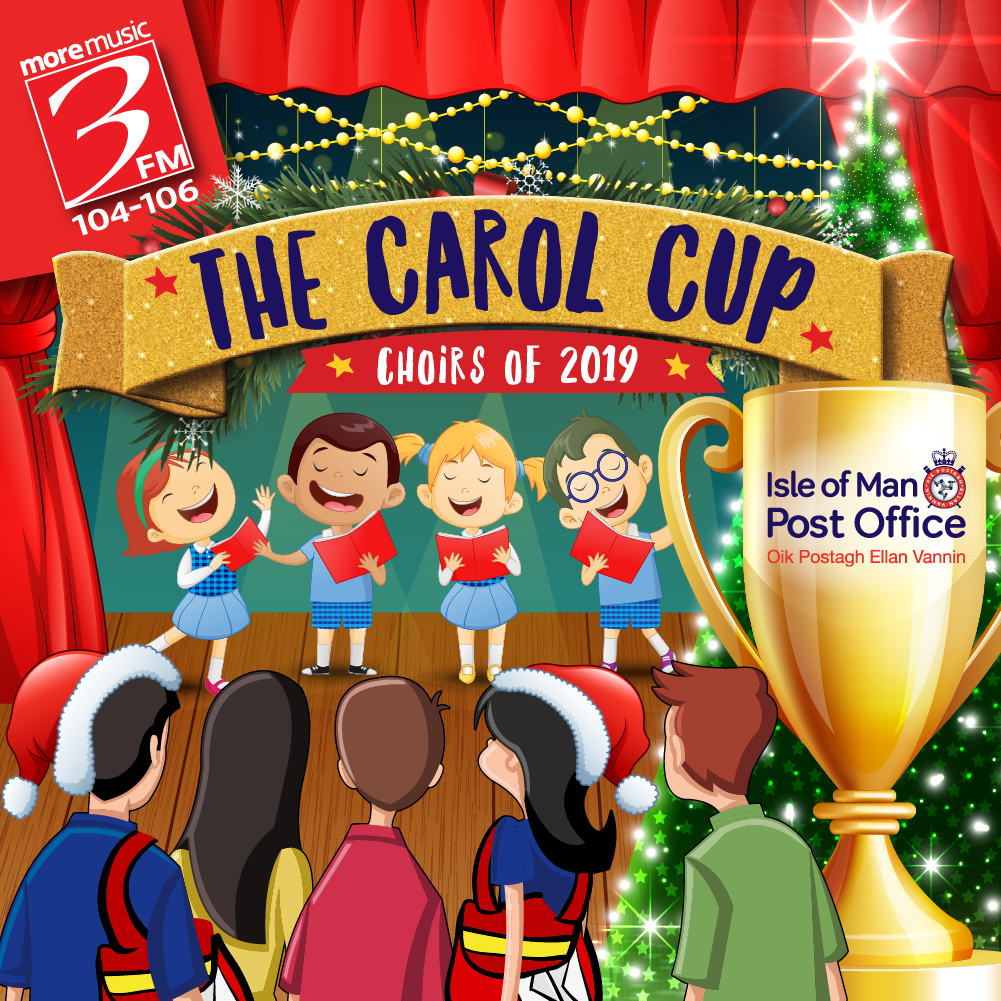 3FM would like to invite all schools around the Island to join in with the 3FM Christmas spirit in the run up to Christmas again this year. We will be running the 3FM Christmas Carol / Christmas song competition on the 3FM Afternoon show to find a winner for the 'Carol Cup 2019'.

We will be videoing our choirs again this year. If you or your school would like to take part, please fill in the below:


Entries will close on midnight on Saturday 30th November and we will confirm at a later stage when filming will take place. All entries submitted will be uploaded in full to a Christmas Carol link on the 3FM website.
All Island Schools are invited to participate for the chance to win the prestigious Christmas Carol Cup sponsored by Isle of Man Post Office and supported by more music 3FM.