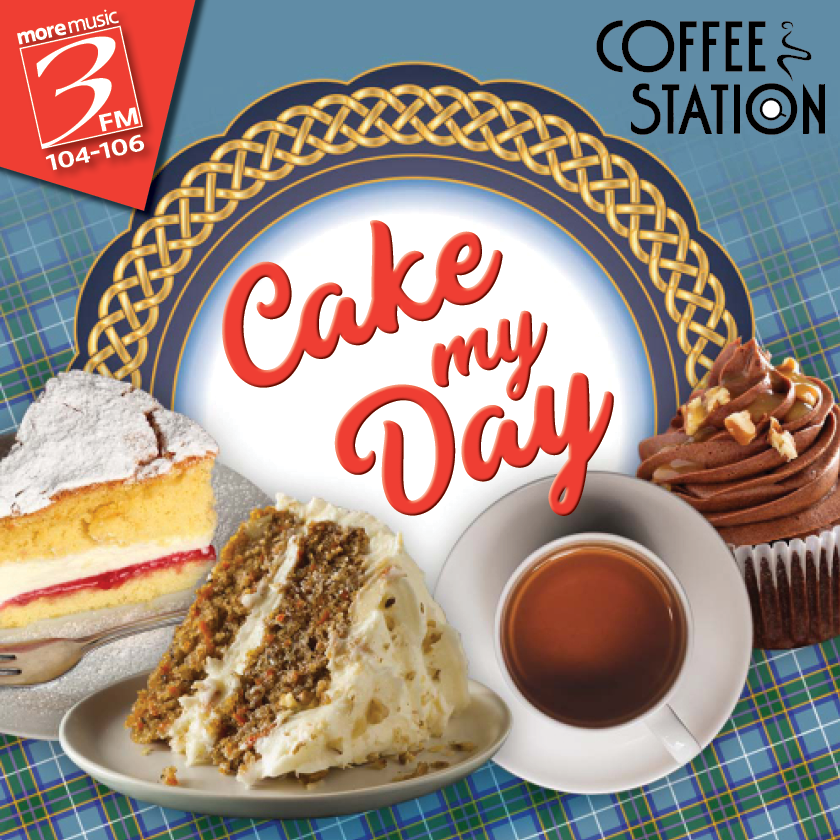 It's the New Year and if dieting is of absolutely no interest at all we have a delicious prize for you!
Join Matt on 3FM Breakfast weekday mornings after 7am for your chance to win Coffee and Cake from The Coffee Station at The House of Manannan in Peel!
Hopefully you've been paying attention to the latest news, sport, showbiz and going's on as Matt will give you a daily question about a recent story, give him a correct answer and you could be our winner!
Housed in part of the old Peel Railway Station building, The Coffee Station is a great place to stop for a break in your visit to Peel. Serving hot and cold drinks, freshly baked cakes, soup, sandwiches and more, they're open daily from 10am to 5pm.

It's Cake my Day with The Coffee Station and more music 3FM