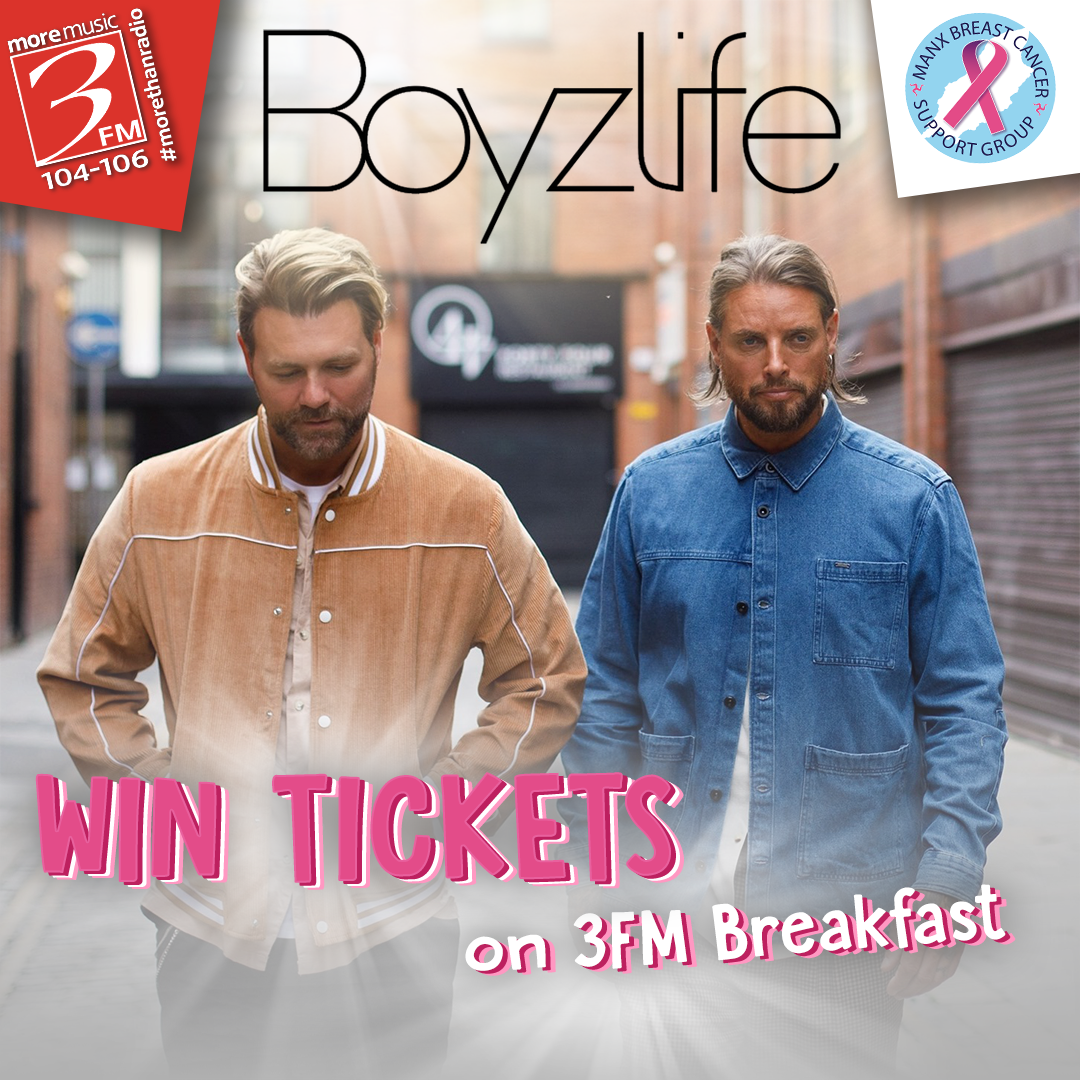 Back in the 90's and 00's Keith Duffy and Brian McFadden were household names as members of Boyzone and Westlife! Now members of supergroup Boyzlife, Manx Breast Cancer Support Group are bringing them to the Island to perform at the Villa Marina on Saturday 15th April and this week on 3FM Breakfast we're giving away tickets to be there!
Not only will you get to see the guys perform some of their greatest hits . . . you'll get to meet them too as Matt gives you the chance to win a pair of VIP tickets . . . tune in every morning to get in to win!
Guaranteed to bring back all those 90's and 00's memories, book your tickets HERE and don't miss your chance to be a winner, all this week on the Isle of Man's Feel Good Radio Station, 3FM!