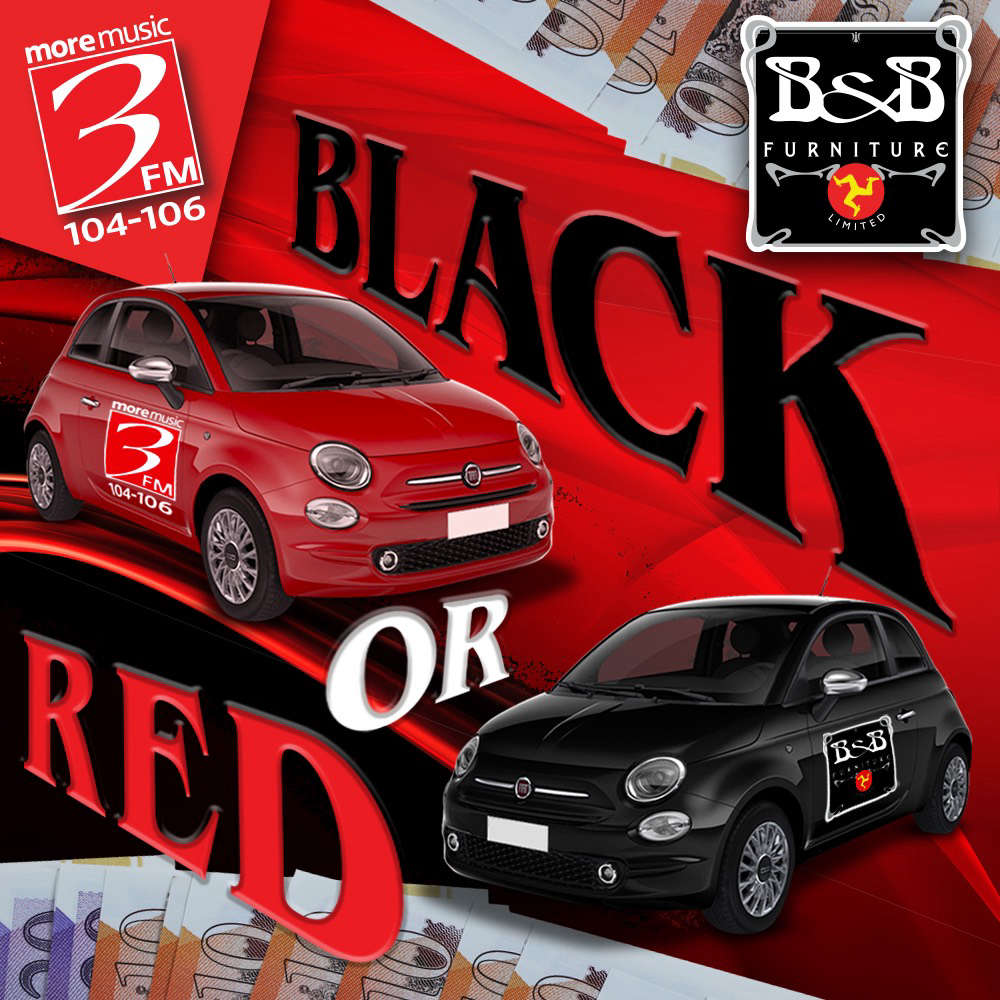 This June, 3FM is teaming up with B&B Furniture to give you...two choices...Black, or Red...one of them could win you £500 in cash!
From Monday 26th June, listen to 3FM Breakfast every morning to find out where on the Island we'll be, find us, play...and you could be walking away with hundreds of pounds in vouchers or cash thanks to B&B Furniture!
Proudly serving the Island for 45 years, their fabulous summer sale with up to 30 percent off is on now, visit them at Snugborough Trading Estate, Union Mills!
Black or Red, make your choice this June and be a winner with the Isle of Man's Feel Good Radio Station, 3FM!
So we're here at the Creg Ny Baa and we've been found!! It is time to play Black or Red with B&B Furniture - where one of our lucky contestants will walk away with potentially hundreds of pounds! 💵

Posted by 3FM Isle of Man on Monday, June 26, 2023

So we're here at the Creg Ny Baa and we've been found!! It is time to play Black or Red with B&B Furniture - where one of our lucky contestants will walk away with potentially hundreds of pounds! 💵

⬛️ Black or Red 🟥 It is time for… Black or Red with B&B Furniture! We are giving you two choices - Black, or Red - and one of them could win you £500 in cash! But first… you'll have to find us & tune into Jason to find out what you will need to bring to be in to win!

Posted by 3FM Isle of Man on Monday, June 26, 2023

⬛️ Black or Red 🟥 It is time for… Black or Red with B&B Furniture! We are giving you two choices - Black, or Red - and one of them could win you £500 in cash! But first… you'll have to find us & tune into Jason to find out what you will need to bring to