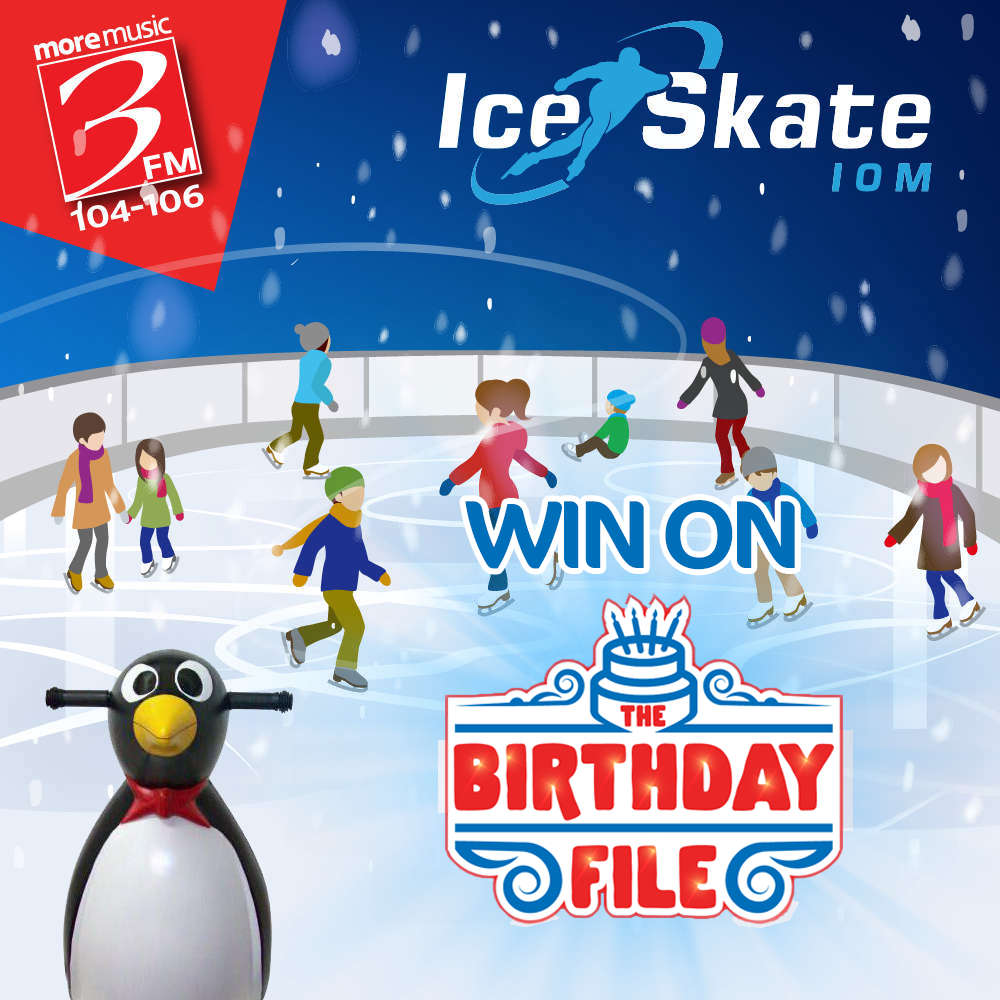 Is today YOUR birthday? Do you know someone who's celebrating? Your son or daughter, Mum, Dad, best mate, work colleague??? If so enter The 3FM Birthday File and WIN with Ice Skate IOM in Onchan!
Every week not one, but TWO of our lucky birthday mentions will WIN a pair of ice skate tickets for Ice Skate IOM! Find out more by visiting Ice Skate IOM on Facebook HERE
Text or WhatsApp your birthday request on the day to the 3FM Studio on 07624 166-333 or fill in the form below
That's the 3FM Birthday File with Ice Skate IOM, weekdays on the Isle of Man's Feel Good Radio Station, 3FM.
T&C's apply