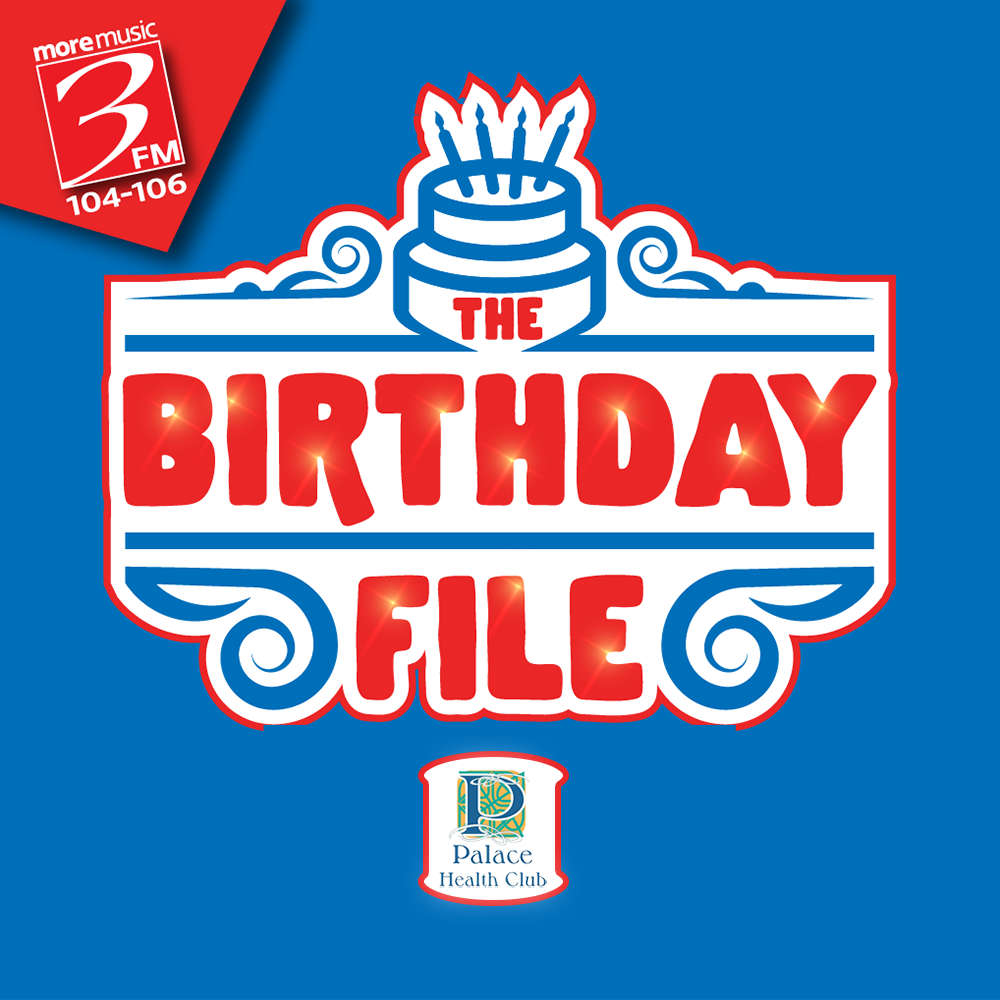 Is today YOUR birthday? Do you know someone who's celebrating? Your son or daughter, Mum, Dad, best mate, work colleague??? If so enter The 3FM Birthday File and WIN with The Palace Health Club in Douglas!
Every week one of our lucky birthday mentions will WIN a Day Pass for two people as well as a delicious lunch!
With a heated swimming pool, cardio and weights gyms plus sauna, steam room & spa! Click HERE to join today, and this month you can take advantage of 10% off an off peak membership!
Text or WhatsApp your birthday request on the day to the 3FM Studio on 07624 166-333 or fill in the form below
That's the 3FM Birthday File with The Palace Health Club, weekdays on the Isle of Man's Feel Good Radio Station, 3FM.
T&C's apply