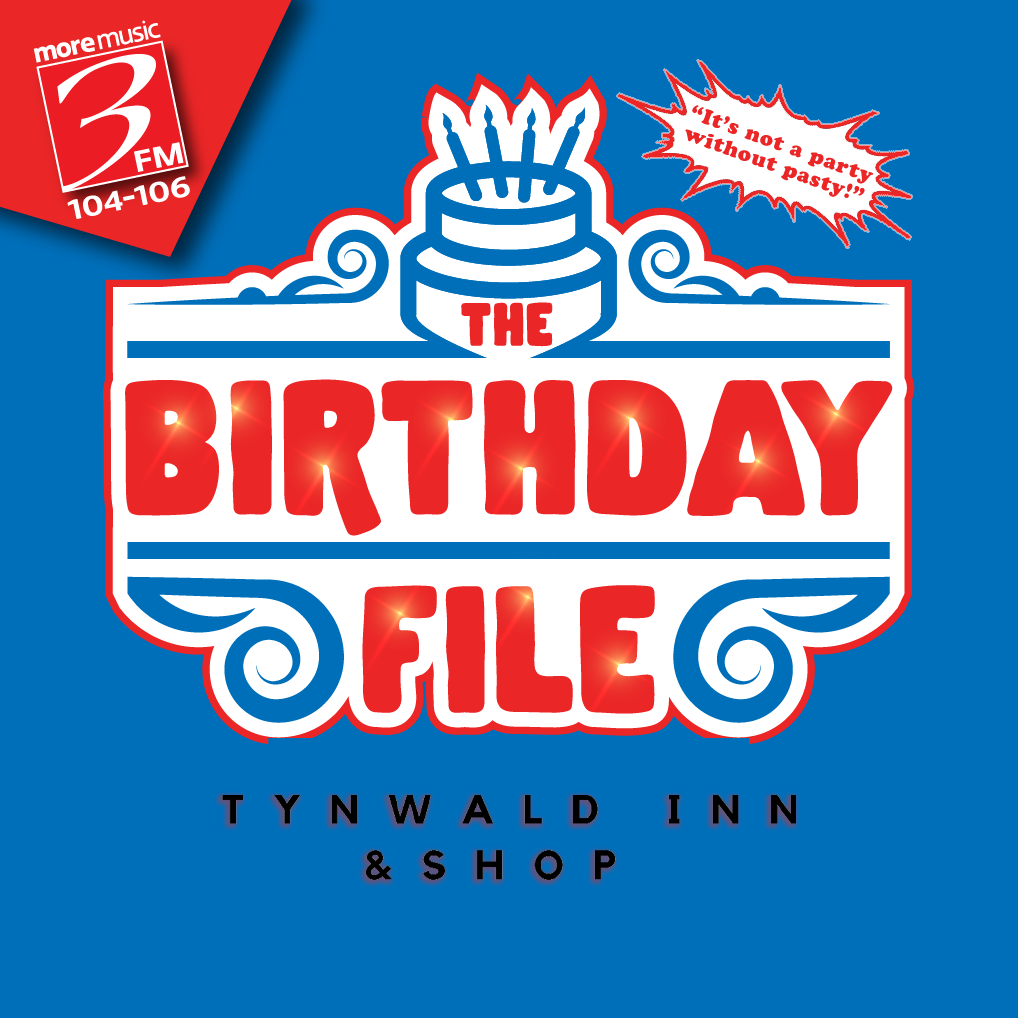 Is today YOUR birthday? Do you know someone who's celebrating? If so enter The 3FM Birthday File with pasty slices by the Tynwald Inn and Shop in St John's!!
Every week one of our lucky birthday mentions will WIN a yard of pasty! Choose from:
Text or WhatsApp your birthday request on the day to the 3FM Studio on 07624 166-333 or fill in the form below
It's not a Party without Pasty!! Find out more and place an order HERE
It's the Birthday File with Tynwald Inn & Shop and more music 3FM.
T&C's apply