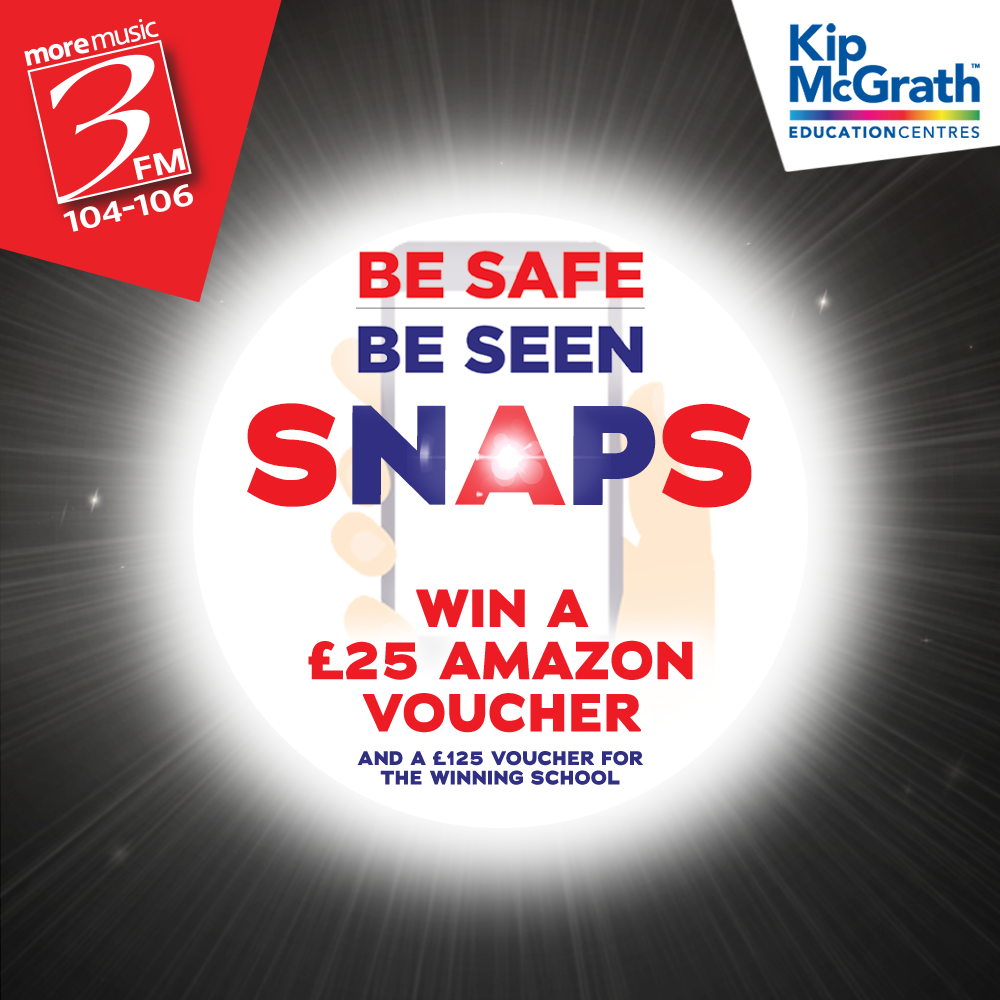 October saw 3FM launch Be Safe Be Seen with Kip McGrath, our initiative to keep children on the Isle of Man safe this winter!
With reflective stickers now distributed to all primary schools on the Island, and with lots of you having collected them from various outlets . . . we want to see them in action!
Share a Be Safe Be Seen Snap to the 3FM Facebook page and one picture will win a £25.00 Amazon Voucher, PLUS a £125.00 Voucher for the winners' school, all thanks to Kip McGrath Education Centres! Catch up, keep up or get ahead with Kip McGrath, find out more at www.tutors4mann.com
You can collect your sticker from 3FM and the following outlets across the island . . .
Be Safe Be Seen this winter from The Isle of Man's Feel Good Radio Station, 3FM.