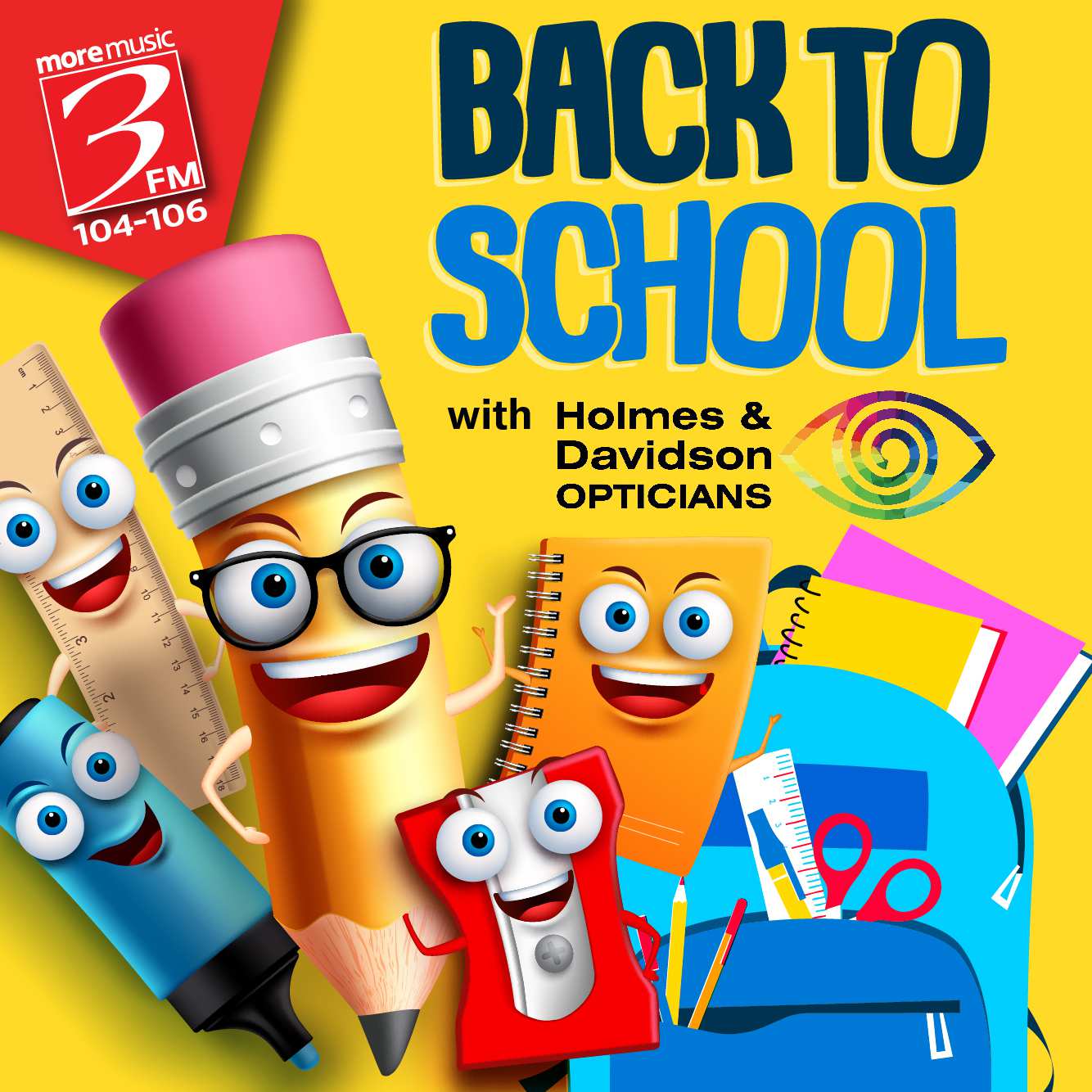 Mum's, Dad's, Granny's, Grandad's . . . breathe a sigh of relief . . . that's it – the summer holidays are over – it's time for the kids to go back to school . . . and we want to see your little scholar proudly wearing their new school uniform!
Upload a picture to the 3FM Facebook Page on Wednesday, and courtesy of Holmes & Davidson Opticians your little one could be winning a £50.00 book voucher!
With over a hundred years experience, you're in safe hands, with Holmes & Davidson Opticians, visit them today at 45 Strand Street in Douglas.
It's Back To School, with the Isle Of Man's feel good radio station 3FM!