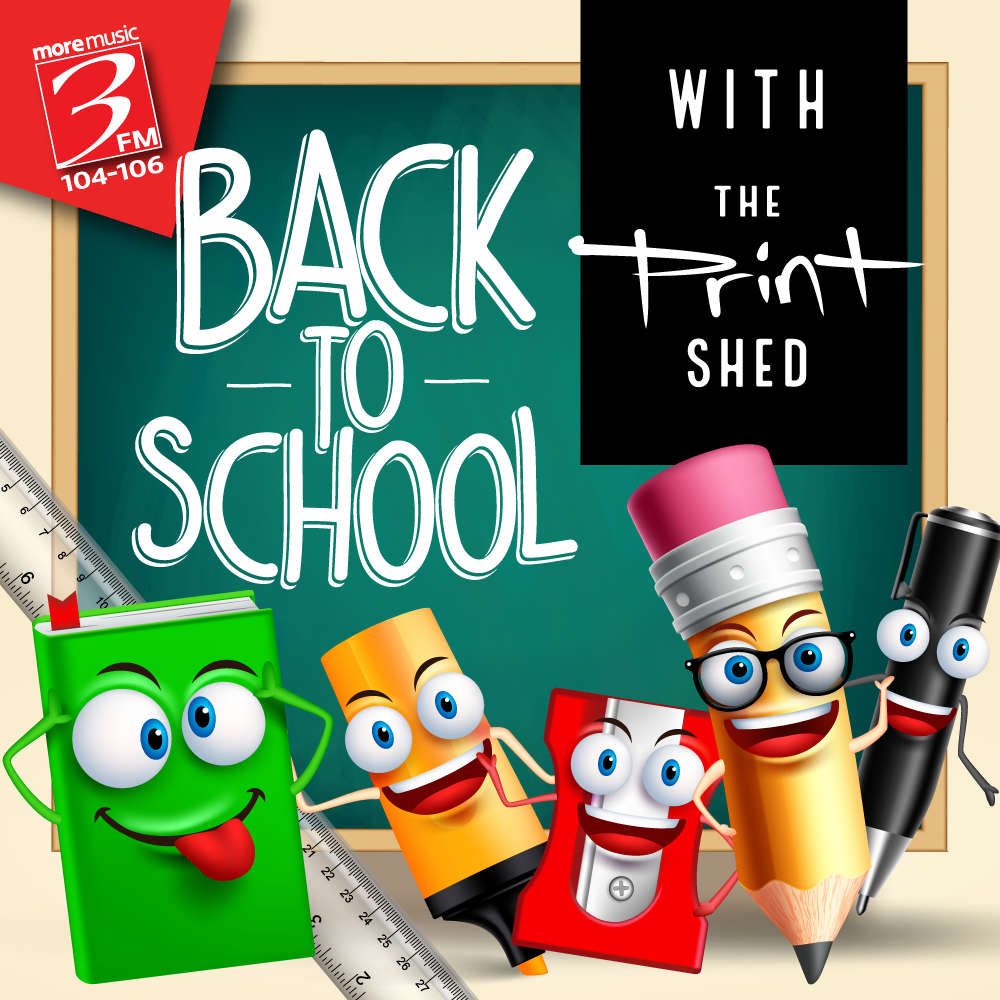 Mum's, Dad's, Granny's, Grandad's . . . breathe a sigh of relief . . . that's it – the summer holidays are almost over – it's time for the kids to go back to school . . . and we want to see your little scholar proudly wearing their new school uniform!
Upload a picture to the 3FM Facebook Page on Wednesday 6th September, and courtesy of The Print Shed your little one could be winning a £50.00 or £25.00 voucher for Jac Stores and a personalised printed hoodie!
For all your personal and corporate printing and embroidery needs, make your next call . . . The Print Shed, find out more by visiting The Print Shed website or Facebook page!
It's Back To School with the Isle Of Man's Feel Good Radio Station 3FM!