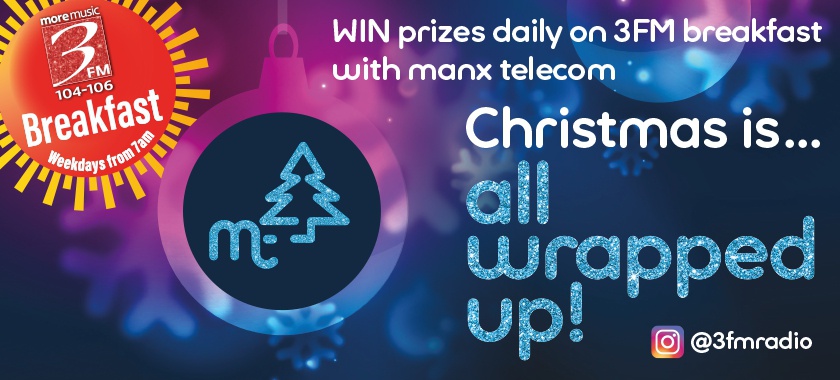 Christmas is nearly here and on 3FM Breakfast we've teamed up with Manx Telecom for All Wrapped Up!
Starting this week you can win a fantastic prize every day on the show . . . from Top Up vouchers to Beats Headphones, iTunes vouchers, Apple iPad's and even game consoles!
Matt will be giving you the chance to win every morning and the team from the Manx Telecom Store in Strand Street, Douglas will be helping out on Facebook and Instagram with bonus clues to help you get our daily question right!
Christmas is . . . All Wrapped Up on 3FM Breakfast with Manx Telecom!