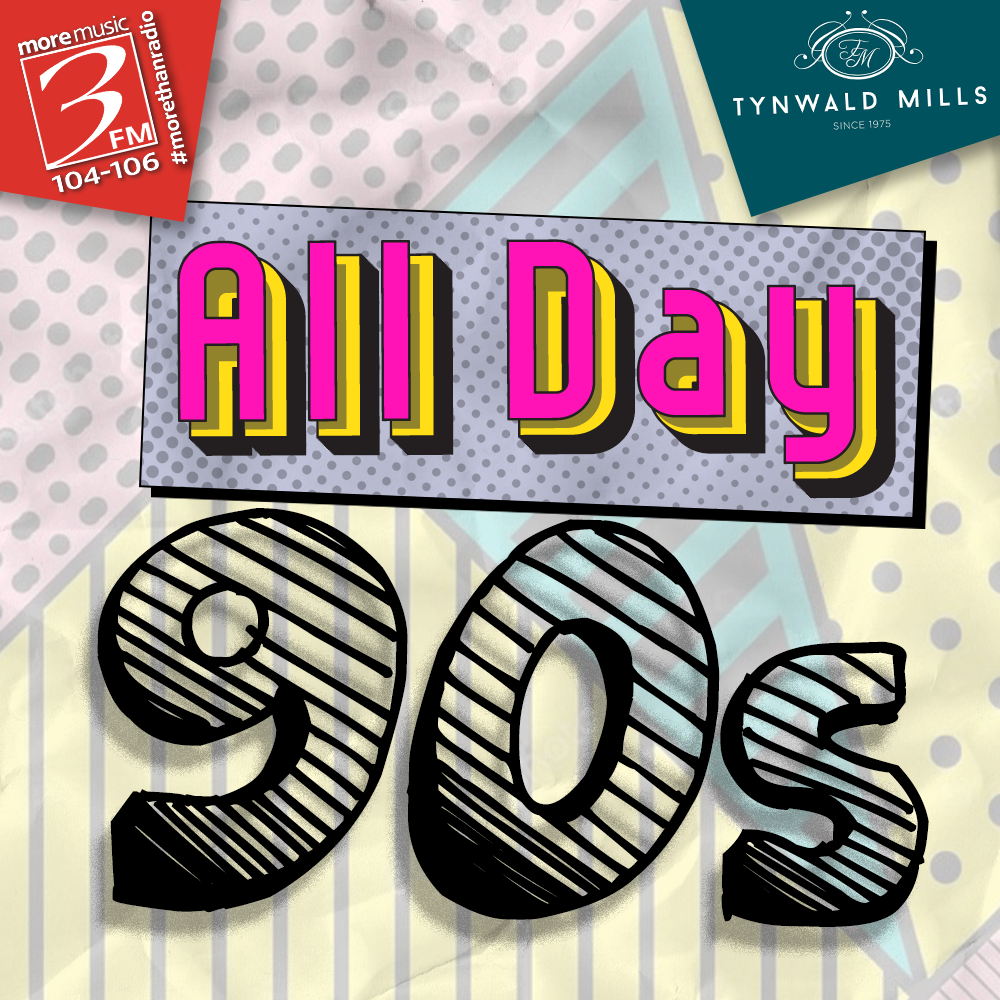 What do the 90's mean to you?
A foam party in Ibiza?
The agony of a dull day trip to Bognor?
Screams of fear at Alton Towers?
Yelps of delight at Disney World in Florida?
Starting your first job?
Crying when Robbie left Take That?
On Thursday 2nd June 3FM will reawaken the memories of the 90s with every song played a 3FM Classic from the amazing 90s!
From Snap to the Stereophonics, The Oasis Vs Blur Britpop War and the battle of the Boybands…it's all here on All Day 90's Special with Tynwald Mills from 10am!