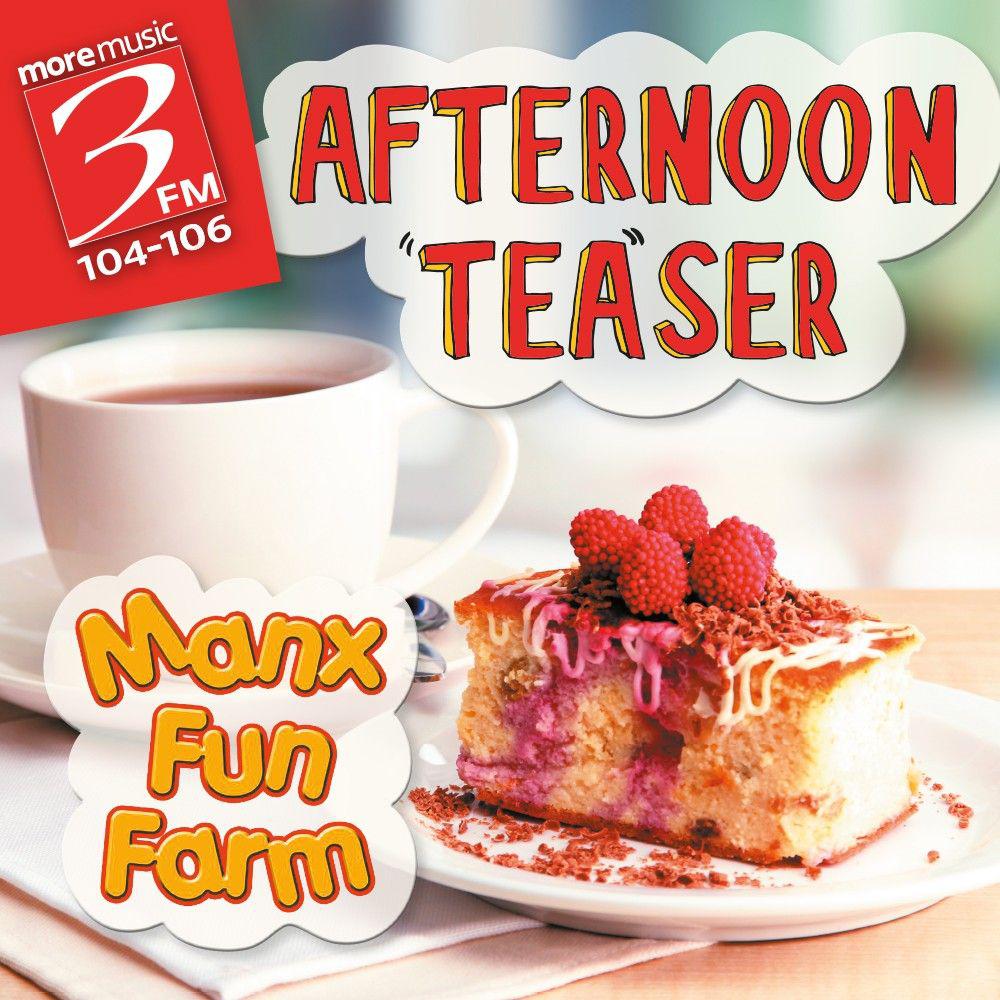 Join Tony James each weekday Afternoon between 3 & 4 for the Afternoon Tea'ser with Manx Fun Farm!!
Answer the teaser correctly and YOU could WIN a delicious Afternoon Tea for 2 every day!
Manx Fun Farm are now serving delicious home made afternoon teas in the Manx Marquee in Onchan Monday - Saturday. Call 679399 to reserve your table today!
That's 3FM's Afternoon Tea'ser weekday afternoons with Manx Fun Farm and the Island's Favourite Radio Station...3FM