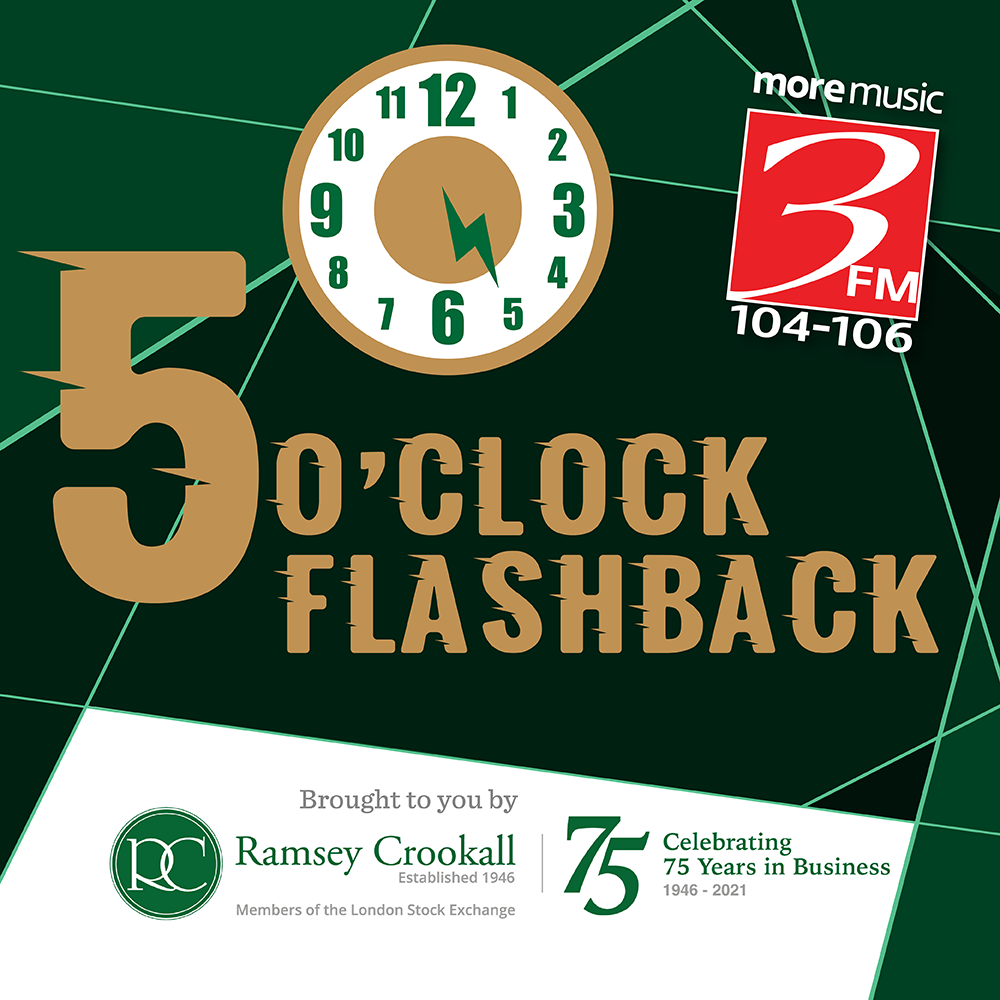 Ramsey Crookall, the Island's investment specialist in Douglas, are celebrating their 75th anniversary this year, and on 3FM Drive, we're joining in the fun! Join Tony James, for the 'The 5 0'Clock Flashback' and you could be a winner!
Tony will be testing your knowledge on the last 75 years and giving you the chance to get your hands on the exclusive 75th Anniversary Mug, plus the star prize of a 2 night stay for 2 at the luxurious Sheerghlass cottage at Pooil Vaaish!
That's the 'The 5 0'Clock Flashback' with Ramsey Crookall, weekdays on your celebration station, 3FM!