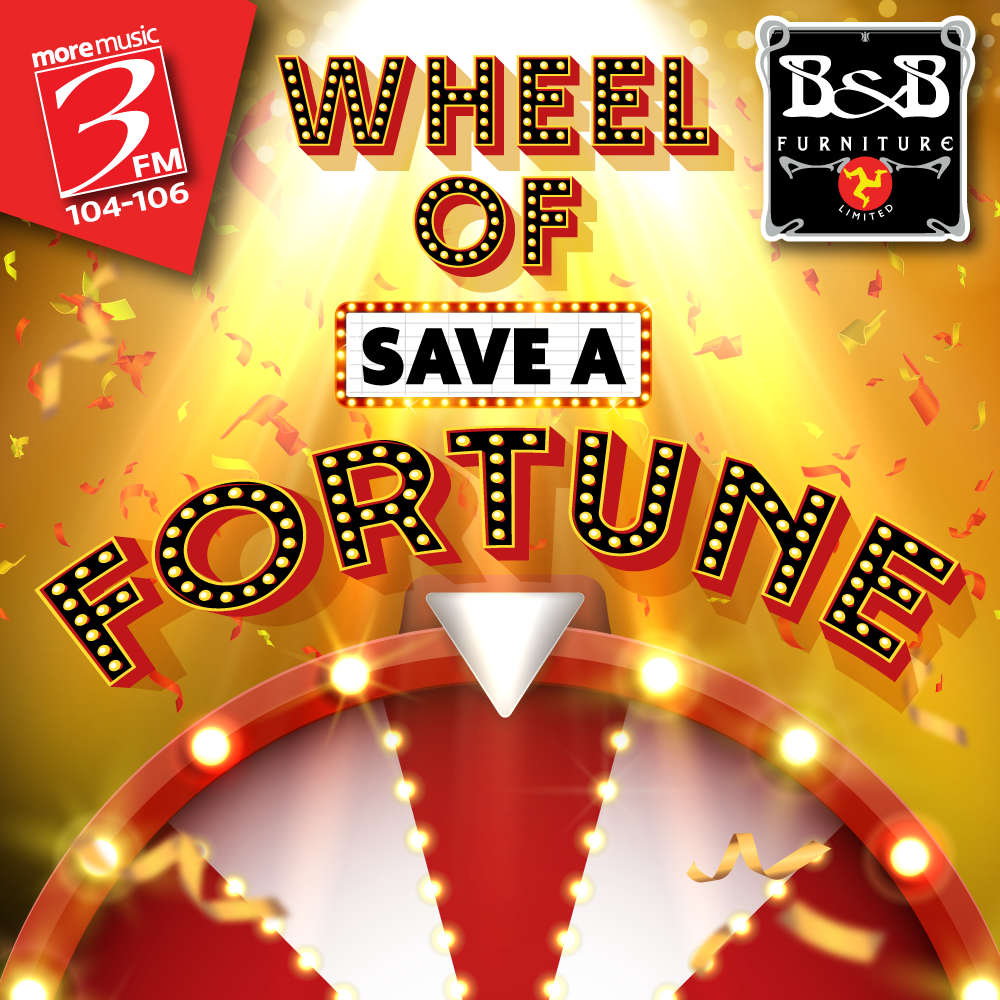 This September 3FM are teaming up with B&B Furniture to give you the chance to WIN some incredible prizes and play 3FM's Wheel of . . . SAVE A FORTUNE!!!
With £1000's of vouchers and prizes to be won make sure you're listening for your chance to Spin the Wheel!
It's Sale time at B&B Furniture with huge price drops across the store, letting YOU save a fortune! Visit them at Snugborough Trading Estate, Union Mills.
3FM's Wheel of SAVE A FORTUNE . . . with B&B Furniture, all this week on The Isle of Man's Feel Good Radio Station . . . 3FM!
Terms & Conditions
YOU MUST ONLY ENTER IF YOU ARE OVER 18 & ARE AVAILABLE TO TAKE PART IN THE FOLLOWING:
THE FINAL
ALL FINALISTS MUST BE AVAILABLE TO TAKE PART IN THE "WHEEL OF SAVE A FORTUNE" FINAL ON FRIDAY 23RD SEPTEMBER BETWEEN 4:30PM & 6PM.
3FM Standard Competition T&C's apply…you can read them HERE