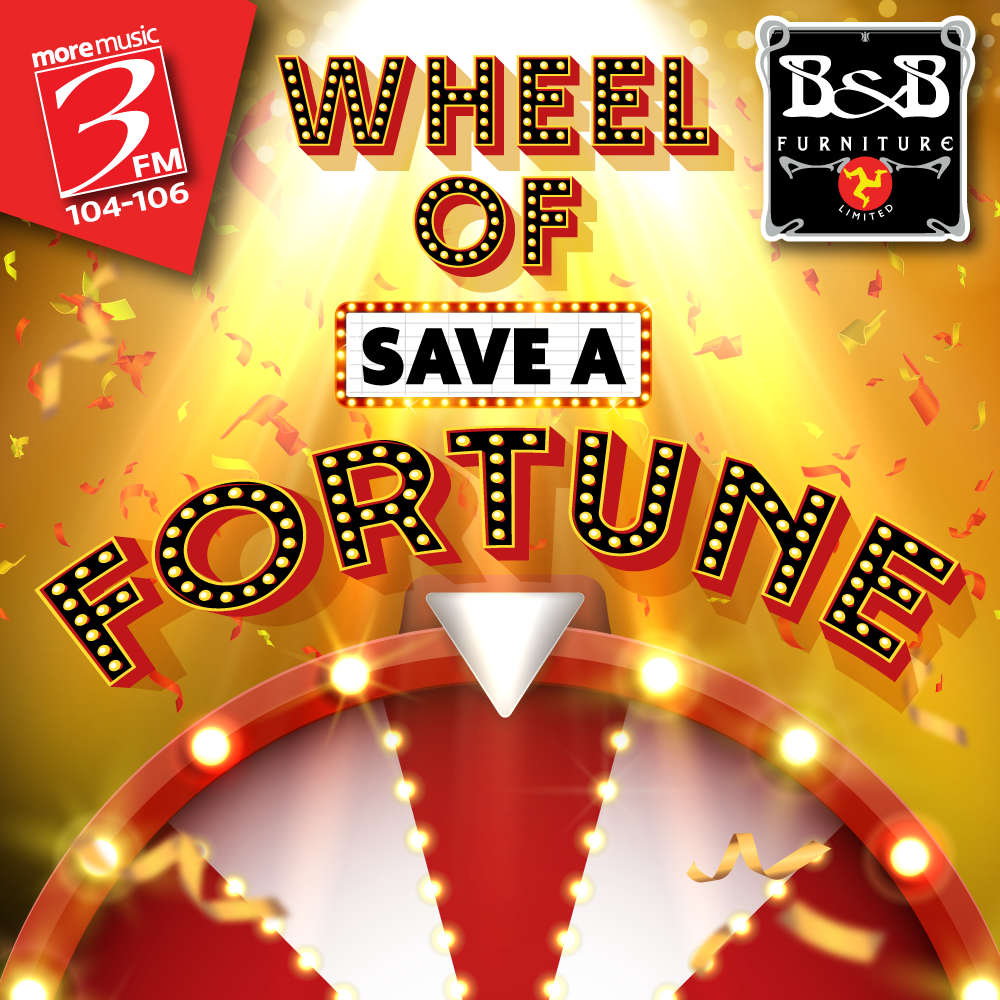 On Friday we were at B&B Furniture for the final of 3FM's Wheel of . . . SAVE A FORTUNE!!!
Here's how everything unfolded . . .
3FM's Wheel of Save a Fortune with B&B Furniture

🌟 💰 💷 3FM'S WHEEL OF FORTUNE! 💷 💰 🌟 Over the last couple of weeks, 3FM teamed up with B&B Furniture to give you the chance to WIN some incredible prizes and play 3FM's Wheel of... SAVE A FORTUNE!!! 3 contestants each try their luck at winning £1000's worth of vouchers and prizes from B&B Furniture as they face off against a round of questions followed by a chance to win on our Wheel of Fortune... So how did they get on?? Have a watch... 👀

Posted by 3FM Isle of Man on Sunday, September 25, 2022
Thanks to everyone who entered and congratulations to our winners, Mark, Gill and Laura!
Be listening to 3FM Breakfast all this week for more chances to win with B&B Furniture, find out more HERE