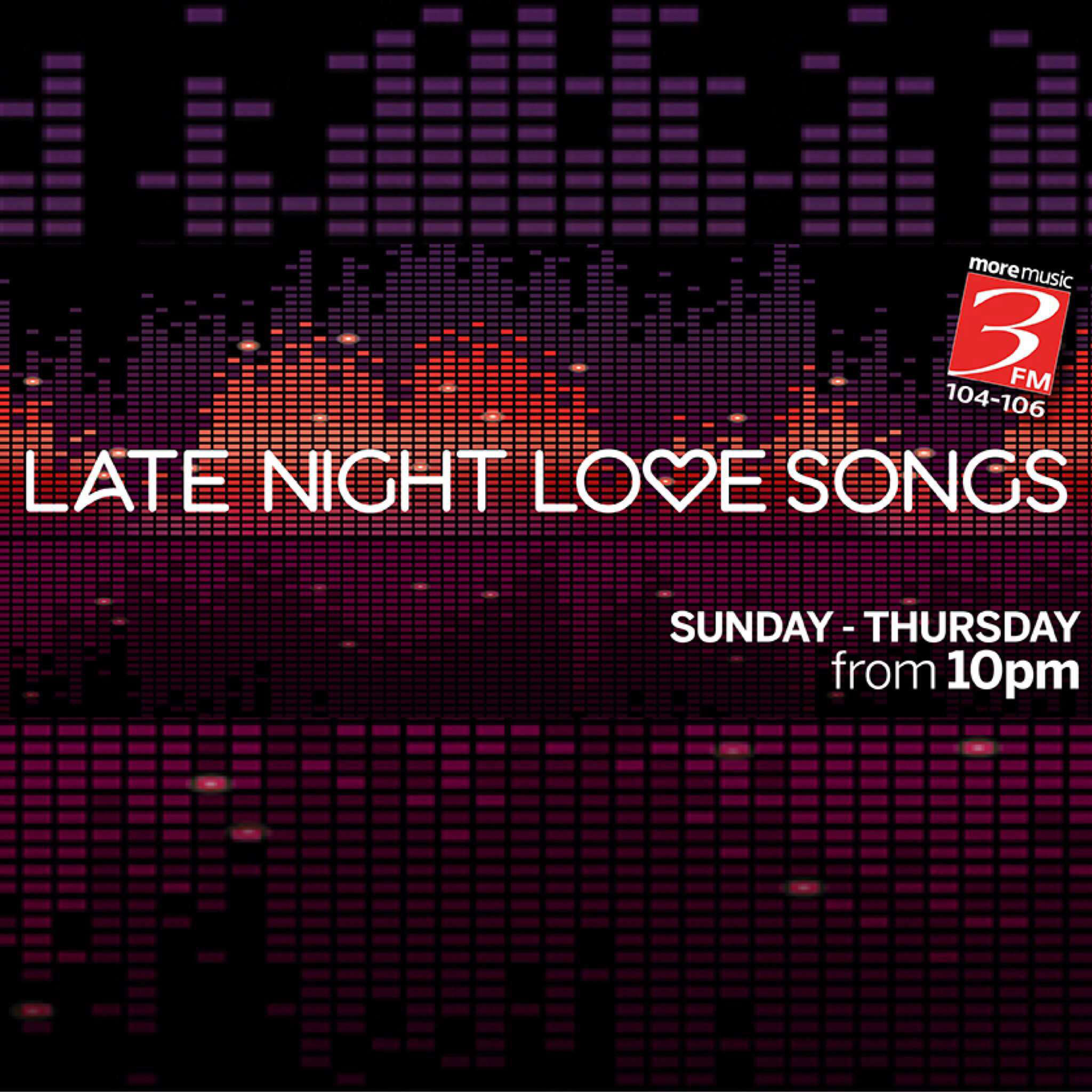 Join us for the most romantic, chilled out end to your day here at 3FM.
Sunday to Thursday from ten at night, we'll turn the light's down low and the passion up high.
The most beautiful love songs, back to back, for you to relax, or cuddle up too.
Get more romance in your life with 3FM's Late Night Love Songs from ten.