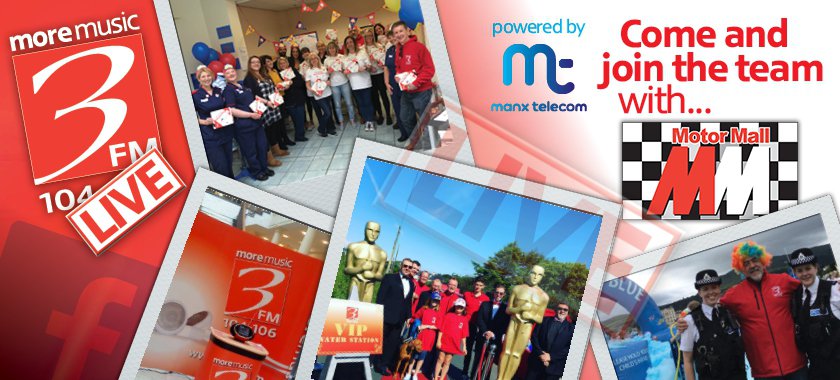 On Saturday the 23rd March join the 3FM team LIVE at Motor Mall on Cooil Road in Braddan, for their Beat The Clock Weekend!
With incredible timed offers on over 100 vehicles for 4 days only, we'll be catching up with their friendly team and finding out more about some of the brands and vehicles available, about the Motorbility scheme on the Isle of Man and the Island's newest car superstore!

Come on down or watch on the 3FM Facebook page!