3FM Live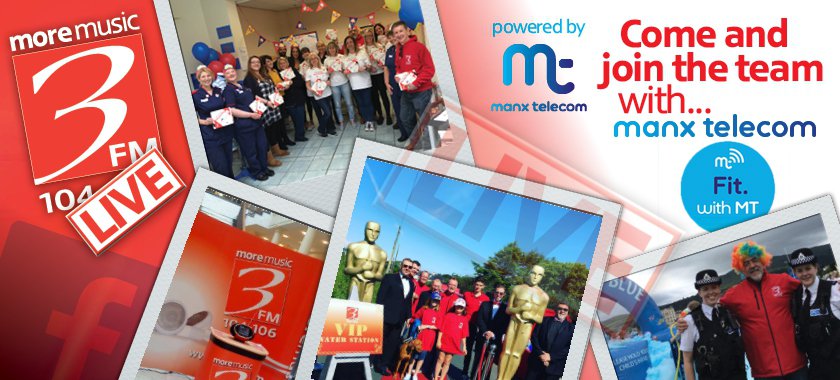 Want to get fit for 2019? Manx Telecom can help!

This Saturday the 3FM team will be down at their store on Strand Street, to find out more about their tips and tricks on making sure your tech is fit.

You are invited to come along and join in on the fun - with some great deals and offers that can help your fitness regime too!

Join Matt, Jason and the 3FM team to find out more about the Island's primary provider of broadband and telecommunications on the Isle of Man. from 9:30am!

That's 3FM Live, this Saturday at Manx Telecom in Douglas!