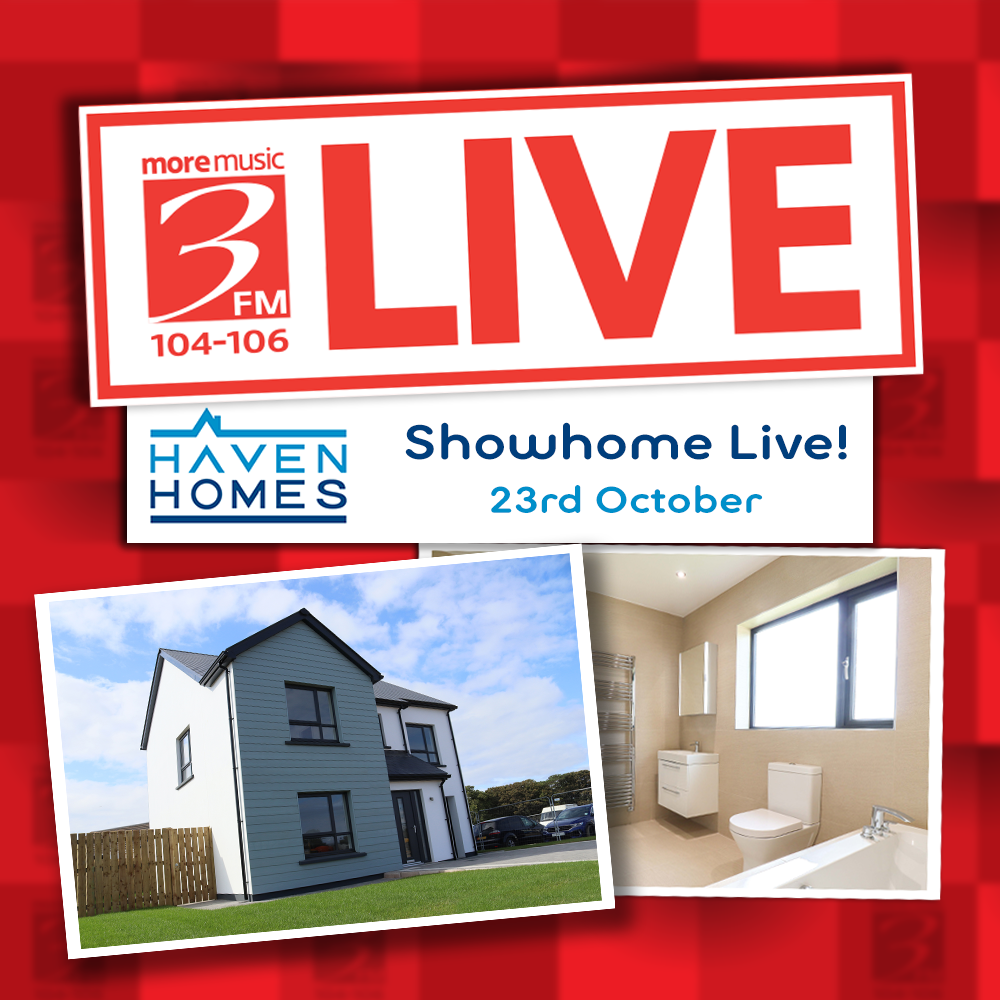 3FM were in Castletown, celebrating the launch of Haven Homes brand new show home at The Meadows!

Open from 12 'til 4 on Sat & 10 - 4 on Sunday and designed with contemporary open plan living, four large bedrooms, an en suite and integral garage it's perfect for a growing family . . . Watch again:
Welcome to The Meadows with Haven Homes Chris and Charlie join us where we'll be taking a look at this amazing show home over the next two hours.

We're live here at The Meadows in Castletown with Haven Homes to show you around this beautiful show showhome!

We here at The Meadows with Haven Homes where Chris is joined by James Geldart, Managing Director of Santander International to chat mortgages! 💰

We're back at The Meadows with Haven Homes where Chris is catching up with Jen, Sales and Customer Care Manager to talk about the development of this site and all that Haven Homes can offer! 🏡

And that's a wrap from Team 3FM at The Meadows with Haven Homes - however this beautiful showhome is open all weekend so make sure you pop on down to meet the Haven Home team!