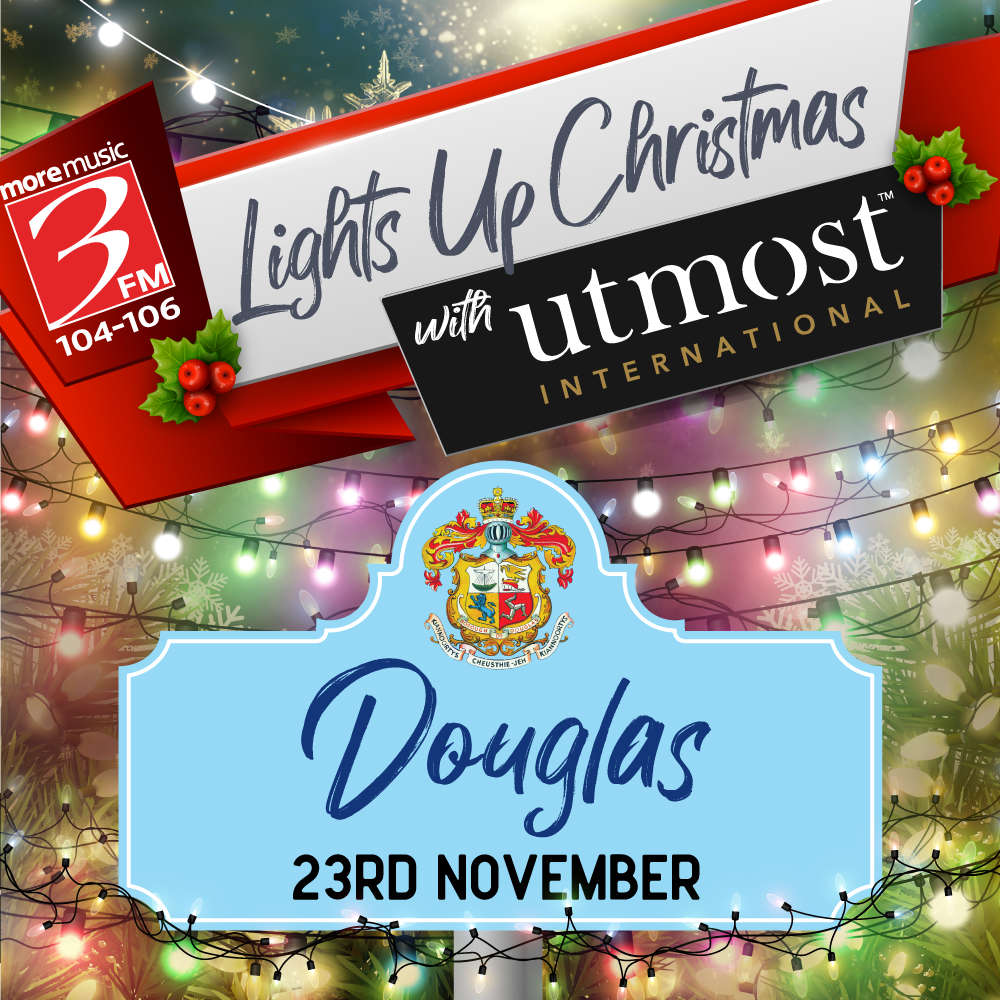 3FM is getting together with Utmost International to once again Light Up Christmas around the Island, and Christmas in the capital gets underway on Thursday 23rd November with The Greatest Christmas Show from Douglas City Council & support by the Domestic Event Fund!
With entertainment across the city including a Winter Wonderland in Victoria Street . . . with free children's rides, two outdoor cinemas, the Wood n Craft Workshop, a snow garden, mini golf, Santa in his Grotto and stunning Christmas lights illuminating Douglas from 7pm . . . there really is something for everyone!
Don't miss Douglas City Council's Greatest Christmas Show, Thursday 23rd November from 5.30pm, supported by the Isle of Man's Feel Good Christmas Radio Station, 3FM!