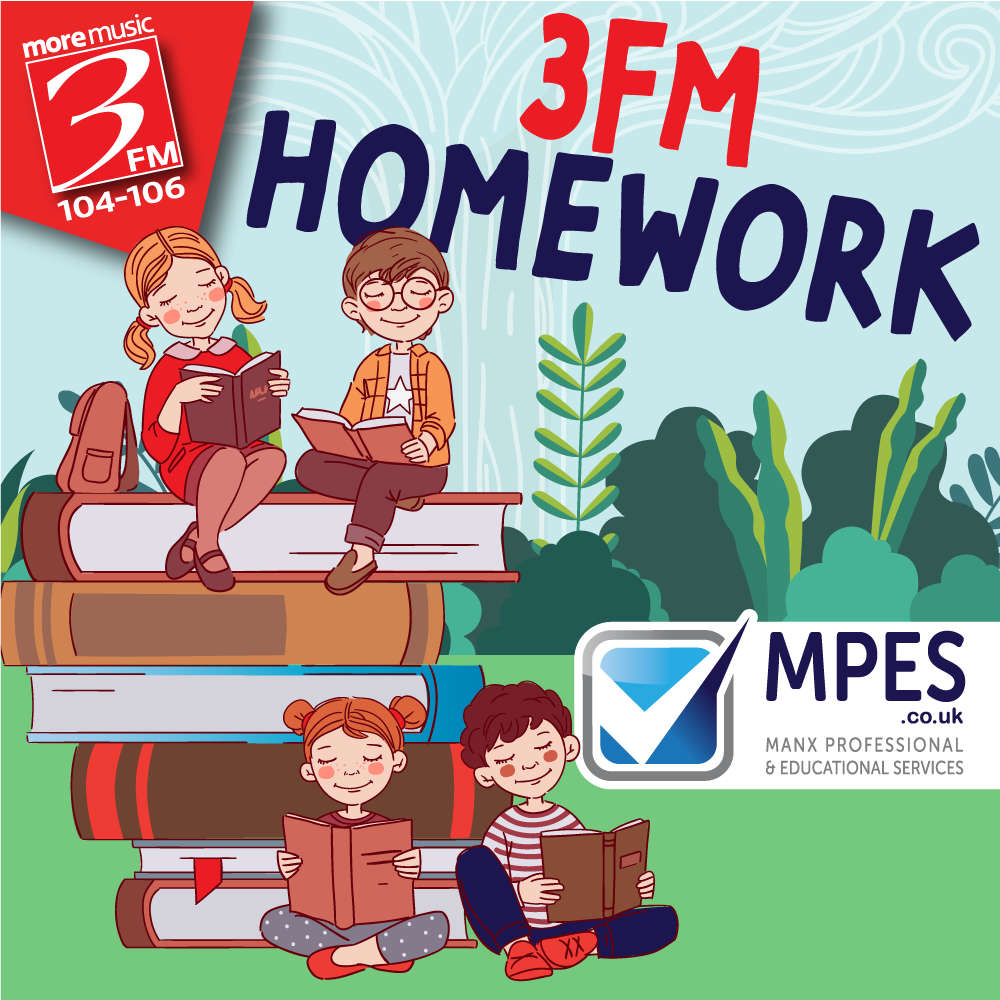 Let's be honest, nobody wants homework do they, but we think the homework we're going to set you will be a bit more fun and rewarding than a 10 million word essay on The Meaning of Life!
This week on 3FM Drive we're teaming up with Manx Professional & Educational Services to celebrate their 20th Anniversary and give away a great daily prize! You could be winning a £20.00 Voucher to spend at Hawkins BBQ in Port Erin, where you can enjoy delicious authentic American BBQ food, just answer Tony's homework question correctly and this tasty treat could be yours!
Established in 2003, Manx Professional and Educational Services has flourished into a thriving fully accredited training firm . . . helping local people gain world renowned qualifications, click HERE to find out more!
So, for homework you do want to do, listen to The Isle of Man's Feel Good Radio Station every evening this week and you could be a winner with MPES!