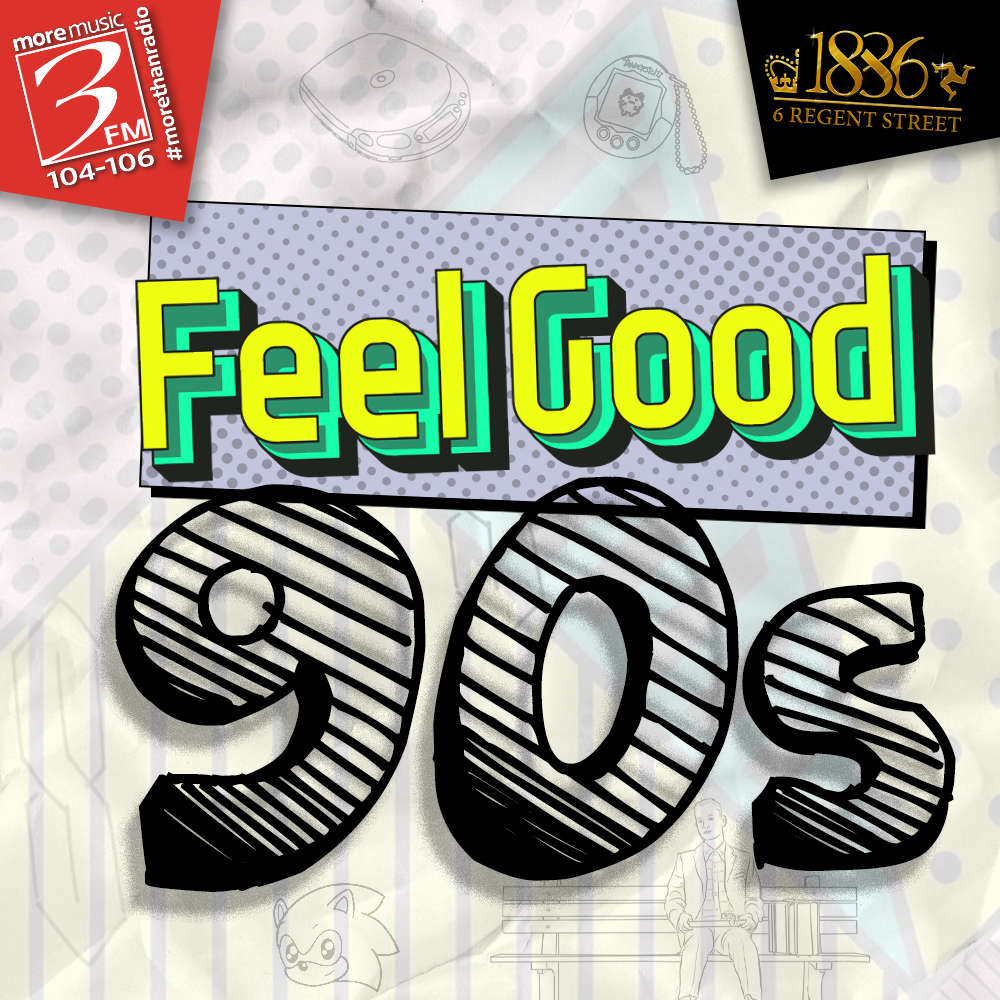 Every Sunday night at 7pm, 3FM are taking you back to the 90's with the perfect soundtrack on 3FM's Feelgood 90's with 1886 on Regent Street, Douglas!
Every song we play between 7pm and 10pm comes from the decade that bought us:
Friends, Mr Bean and Gladiators, Ghost, Titanic and Forrest Gump, the Discman, Pager and Floppy Disk plus Trolls, Tamagotchi, Beanie Babies and Pogs!
1886 Regent Street is the perfect venue for every occasion in the heart of Douglas. Find out more HERE
Don't miss 3FM's Feelgood 90's, every Sunday evening from 7pm!