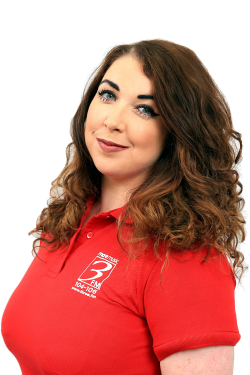 Nickname: Lea, Lann, Elarna (my cousin couldn't pronounce Leanne, but despite Leanne only being two syllables, apparently Elarna was do-able..)
Star Sign: Libra

Hobbies: Baking, Writing, Massage therapy, Music, Socialising

Previous Horrible Jobs: It's got to be my first ever job when was doing a newspaper round in glorious Manx weather – it was awful, I lasted about a month.

Big Break: Any day now..

Most Annoying Habit: Not putting lids on properly, juice, milk, ketchup you name it..

Most Likely To Say: What's for tea?

Least Likely To Say: 'No, I wouldn't like another Cosmopolitan'

Favourite TV Show: Friends, Desperate Housewives, Sex and The City, Breaking Bad, Great British Bake Off, Broadchurch, Corrie,.. (Can you tell I like TV?)

Favourite Food: Ooft that's a hard one! Either a Roast Dinner or a cheeky Chinese – (Sweet and sour chicken, Duck in Plum sauce, salt n chilli pepper chips with Egg Fried Rice please)!

Embarrassing Moment: I'd rather not disclaim this..

Most Memorable Moment: It's between graduating university, I was the first person in my family to do so, or passing my driving test – it took me a few times but I got there..

Who's Your Hero: My Nana

How Would You Like To Be Remembered: A bubbly, loud, curly-haired girl with a good heart, with a cosmopolitan in my hand!

Best Chat-up Line: ...

What Animal Do You Most Resemble: Er..? I'm going to say a domesticated, chunky but funky, spoilt house-cat.

Give 5 Words That Most Describes You: Sassy, Kind, Funny, Opinionated, Foodie

Worst place been caught short: This could take a while...

Celebrity you most look like: I don't think I have one?

If I was invisible for a day, I would: I'd eat in all the most expensive restaurants and get away with it, and hop on a plane & see some sights!

I never want to meet: Dermot O'Leary – It's unjustified but I can't stand him!
Twitter: @leannelily18

Contact Leanne