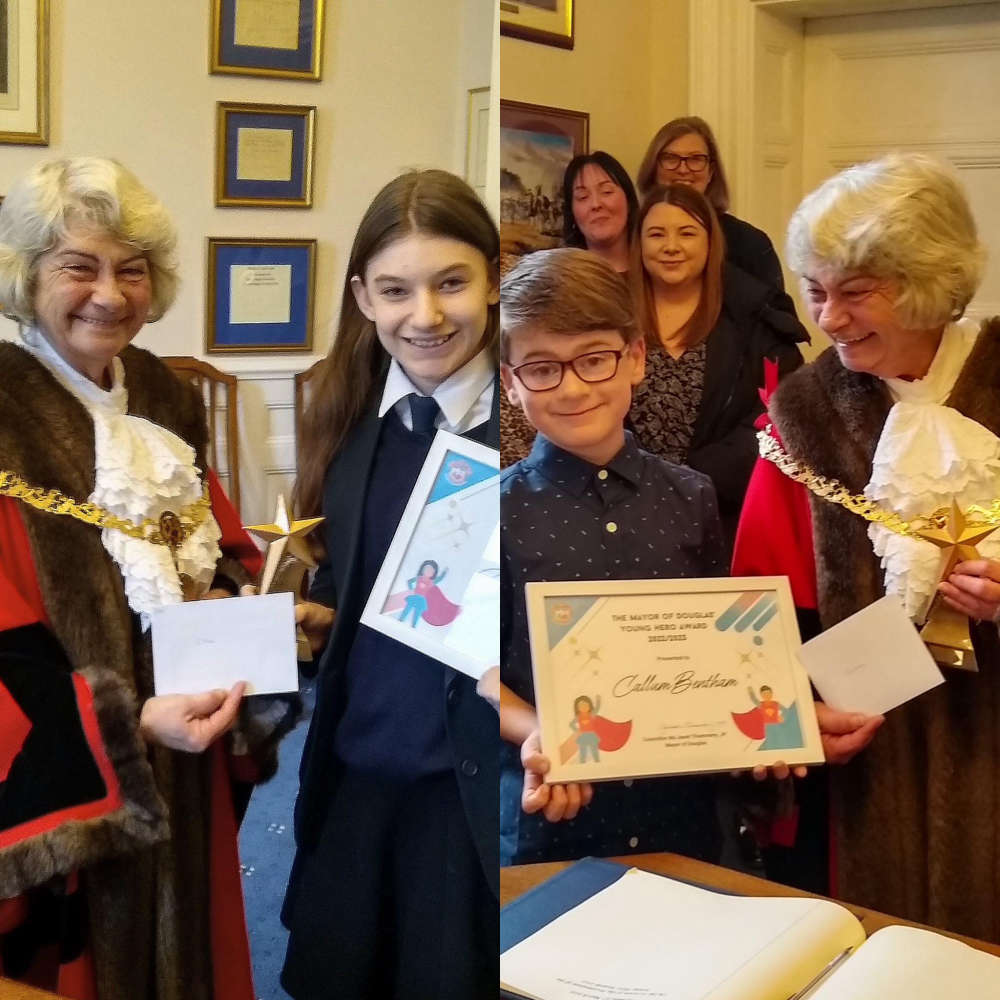 Two local young people have been recognised at Douglas Council's Community Awards.
The Awards Scheme was launched last summer to acknowledge Douglas residents who have made a 'significant difference' to the lives of others.
Seven year old Callum Bentham was awarded after raising over £1,400 for Sight Matters by taking part in the annual Coast to Coast Walk.
Callum, who's younger brother is sight impaired, also volunteers at Sight Matters social events and fundraisers.
Meanwhile Chloe Rollitt was also announced a winner for raising significant funds for numerous local charities, including over £26,000 for Noble's Hospital Children Ward.
Douglas Mayor Janet Thommeny says it's been a pleasure to publicly honour the fantastic work Callum and Chloe, along with many other people have done for the Island.