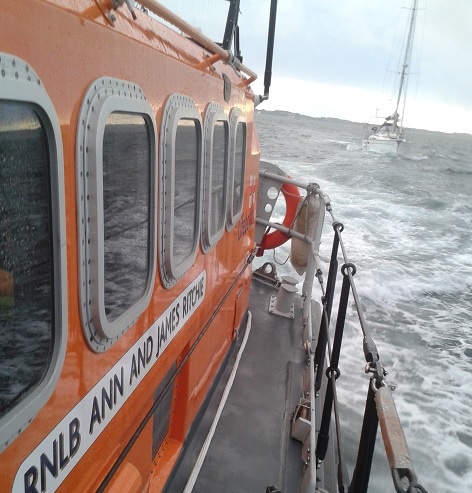 Photo taken by Ali Clague
A 40ft yacht from Northern Ireland had to be rescued on Saturday night after suffering engine failure.
Ramsey Lifeboat was launched just after 7.40pm to go to the aid of the Bangor registered vessel which was 2.5 miles east of Ramsey.
It followed a distress call from the yacht, which was travelling from Ardrossan to Douglas, to Liverpool Coastguard.
The stricken vessel, which had three people and a dog on-board, was towed to Ramsey but a berth there was unsuitable.
Douglas Lifeboat then joined the rescue effort towing the vessel to the capital instead.