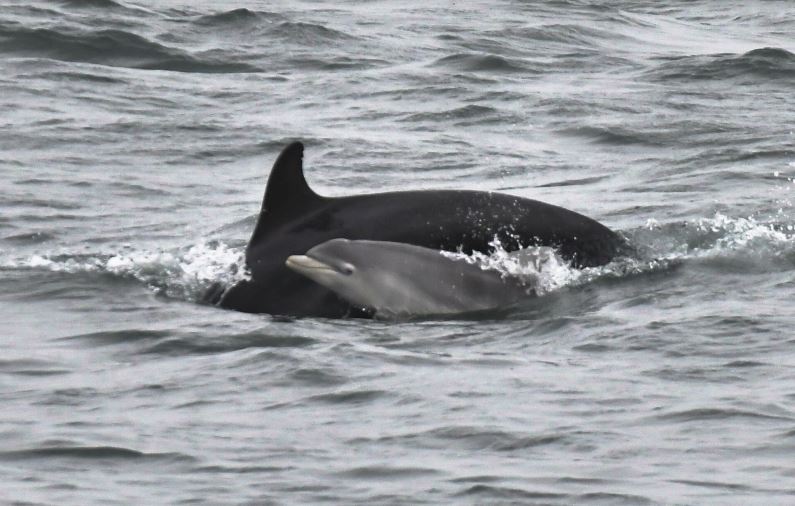 Would you like to name a mother and juvenile bottlenose Dolphin?
Manx Whale and Dolphin Watch is giving the public the opportunity to do just that - and have until Sunday, August 2 to have their say.
The charity says name suggestions can be from any language or culture, but some kind of connection to the Isle of Man might be nice to consider.
The duo are considered 'temporarily resident' to Manx waters (a first for the isle of man) -they have been seen frequently for 10 months within extremely close proximity to our coasts, especially between Peel and Ramsey via the north.
MWDW says it's extremely rare to see a lone mother and juvenile bottlenose dolphin with such residency to a site for a long period of time.
Outreach & Education Manager Jen Adams explains how to enter: