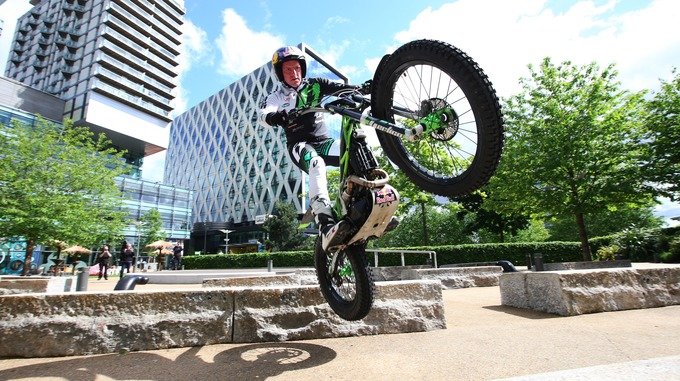 Credit: Press Association
A world champion motorcyclist from Yorkshire will attempt to do a continuous wheelie on the Mountain Course next month.
Dougie Lampkin will attempt his wheelie challenge of the 37 mile TT course on September 24th for around two hours.
The biker, who has seven time trial world titles, will have to navigate his way around more than 200 corners and climb 1,385 ft above sea level.
He says it will be his most challenging wheelie yet and has given him sleepless nights over the past six months.
40-year-old Dougie will wheelie at approximately 18 mph on his back wheel, pushing himself and his modified Vertigo Combat to the 'absolute limit'.