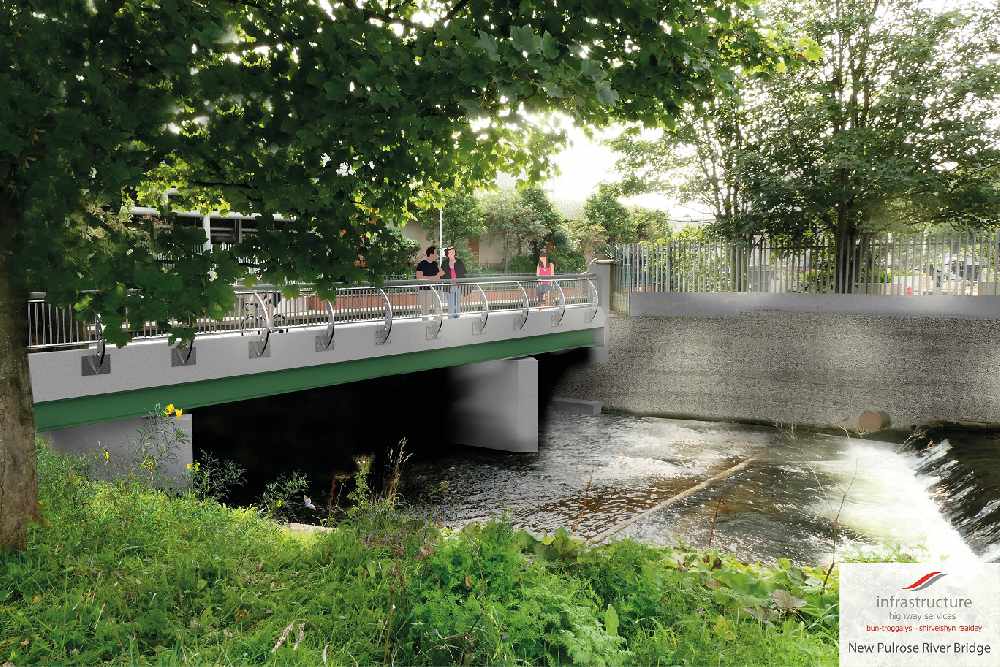 Work is starting today on a major project to replace Pulrose Bridge in Douglas.
Government is aiming to have the initiative finished in time for the 2022 TT, which officials also say will improve roads on the stretch and reduce the risk of flooding.
Government adds extra Covid-19 protocols are in place to make sure work can be carried out safely.
Once Covid-19 restrictions allow, the initial works will include a temporary entrance to The Bowl car park which, once done, will allow access to the car park and outside facilities of the National Sports Centre from Peel Road.
Elsewhere, a temporary entrance will also be created for the Riverside Trading Estate which will be made via an entrance next to the Advanced Engineering Training Centre in Hills Meadow.
The bridge will shut to traffic from 6.30am tomorrow morning (April 7) for the duration of the works and diversions will be in place to direct traffic via Peel Road or Groves Road.
Access to Pulrose Golf Club, Middle River Trading Estate, National Sports Centre and Pulrose housing estate will be via Groves Road whilst access to Riverside Trading Estate and the Bowl will be via Peel Road.
Access for pedestrians will be available between Peel Road and Pulrose, and between the Bowl car park and Riverside Trading Estate.
Officials have confirmed all businesses on the Riverside Trading Estate will continue to operate as usual.
Meanwhile, changes are being made to bus routes which use the highway which will be published in due course.
Officials also say the project will see increased traffic through Quarterbridge Roundabout and Peel Road as a result.
To manage this, there will be temporary measures near McDonalds where traffic in the eastbound lane won't be able to turn right across the westbound lane and all vehicles leaving McDonalds will be directed west towards the roundabout.