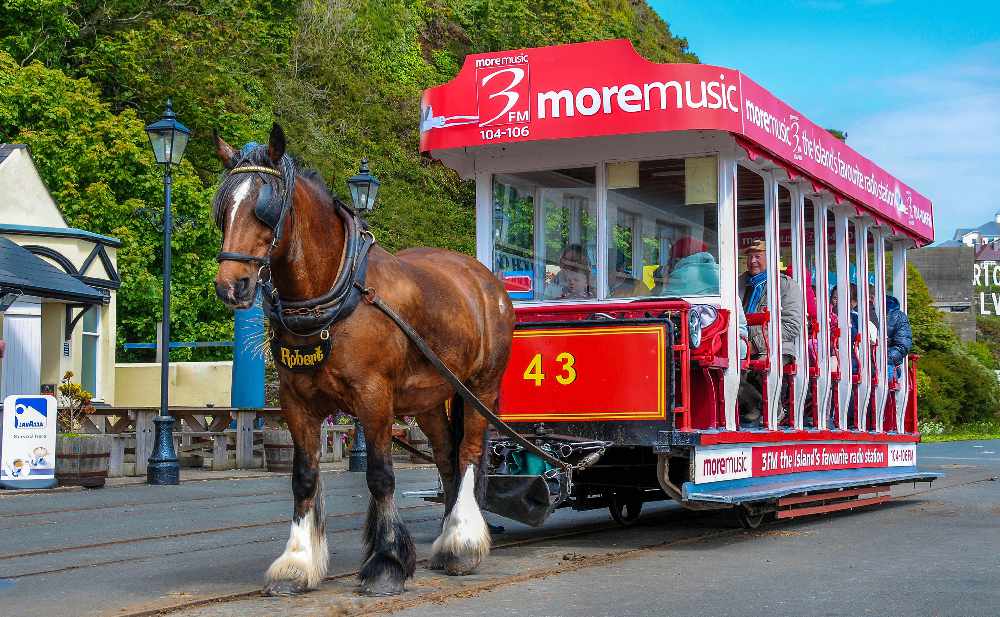 Work to remove the rust from the horse tram tracks on Douglas Prom cost just under £70,000.
The Department of Infrastructure confirmed the quoted cost was £67,618 in response to a Freedom of Information request.
The work was carried out by a German company last month to 'reduce the noise generated from the rails.'
The horse tram service is now back up and running, after a three year break.