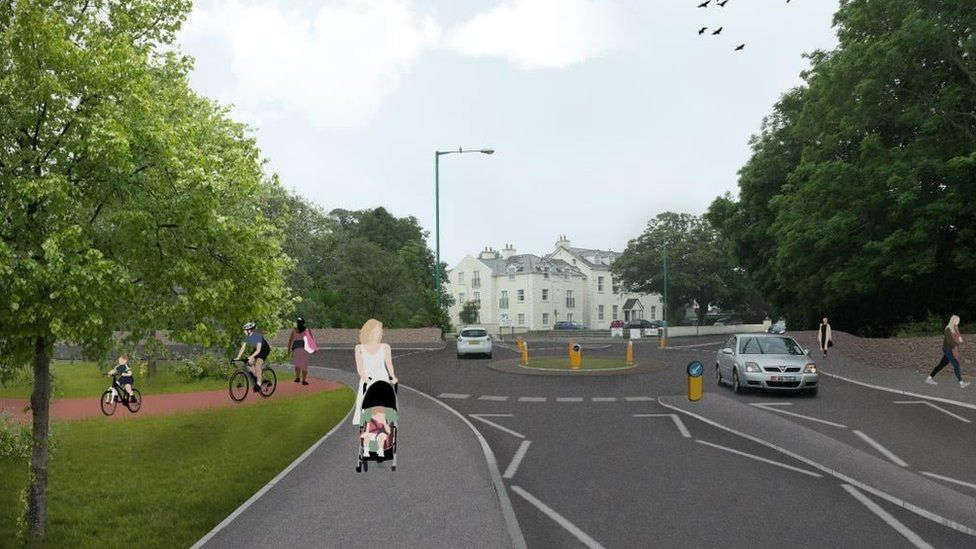 Work is expected to start on the Balthane roundabout in Spring 2024.
That's according to the Infrastructure Minister who was asked about the scheme in the House of Keys.
Plans were originally unveiled in 2021, and look to replace the roundabout and create a bypass from Glashen Hill to the junction at Balthane, to 'ease traffic through Ballasalla.'
It will also include a new shared pedestrian/cycle link to take them through a low traffic environment.
Tim Crookall said the department will do their best to maintain free flowing traffic through the works: