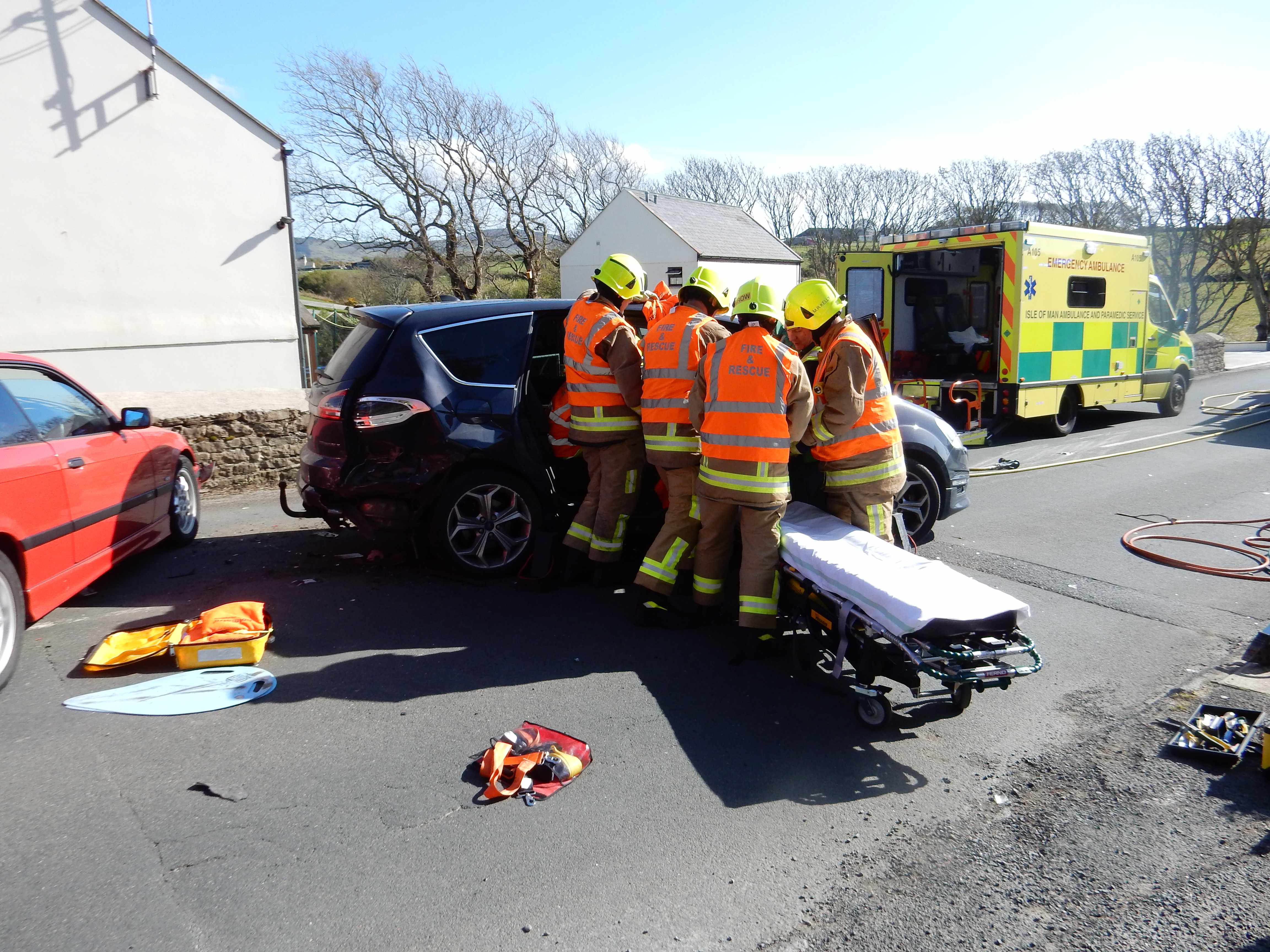 Firefighters cut a woman out of her car yesterday following a crash in Peel.
It happened just after 4.30pm on Ramsey Road and involved two vehicles.
Paramedics treated the woman for a head injury - hydraulic cutting equipment was then used to extract her.
She was taken to Noble's Hospital for further treatment - the driver of the second vehicle escaped injury.