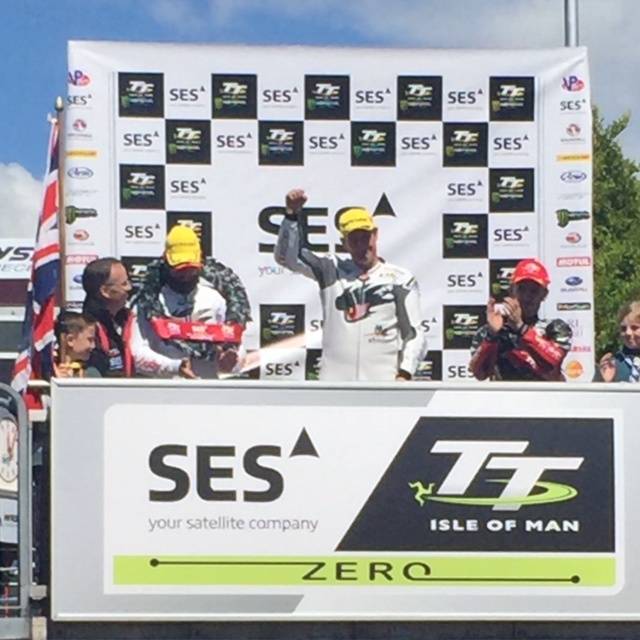 John McGuinness has won this year's SES TT Zero race.
He beat Bruce Anstey to claim the top spot and take his 22nd TT victory - Lee Johnston came third.
McGuinness recorded a lap of 119.279 miles per hour.
The one lap race covers 37.73 miles of the world famous TT Mountain Course.