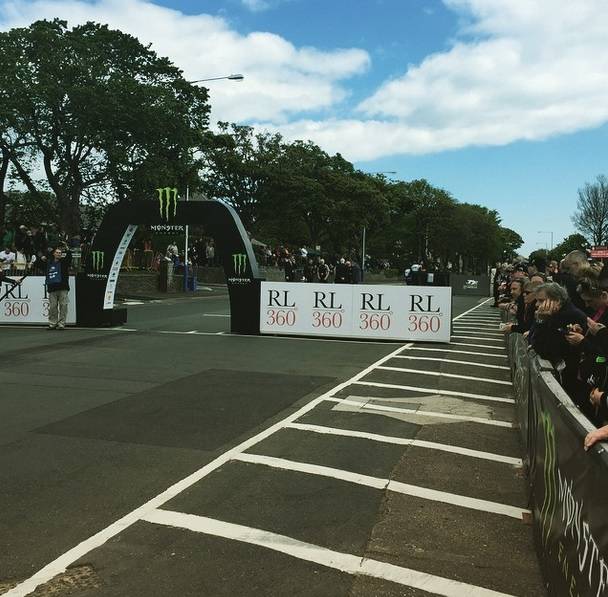 Ian Hutchinson has won today's Superstock race.
The Bingley Bullet stormed to victory setting a new race record at 130.924 miles per hour and collecting his 10th TT win.
He beat second place Michael Dunlop by 17 seconds – Lee Johnston took the third podium position.
It follows an emotional comeback yesterday when Hutchinson won the Supersport race - his first TT win since almost losing his leg in 2010.
The 4 lap race covered just over 150 miles.