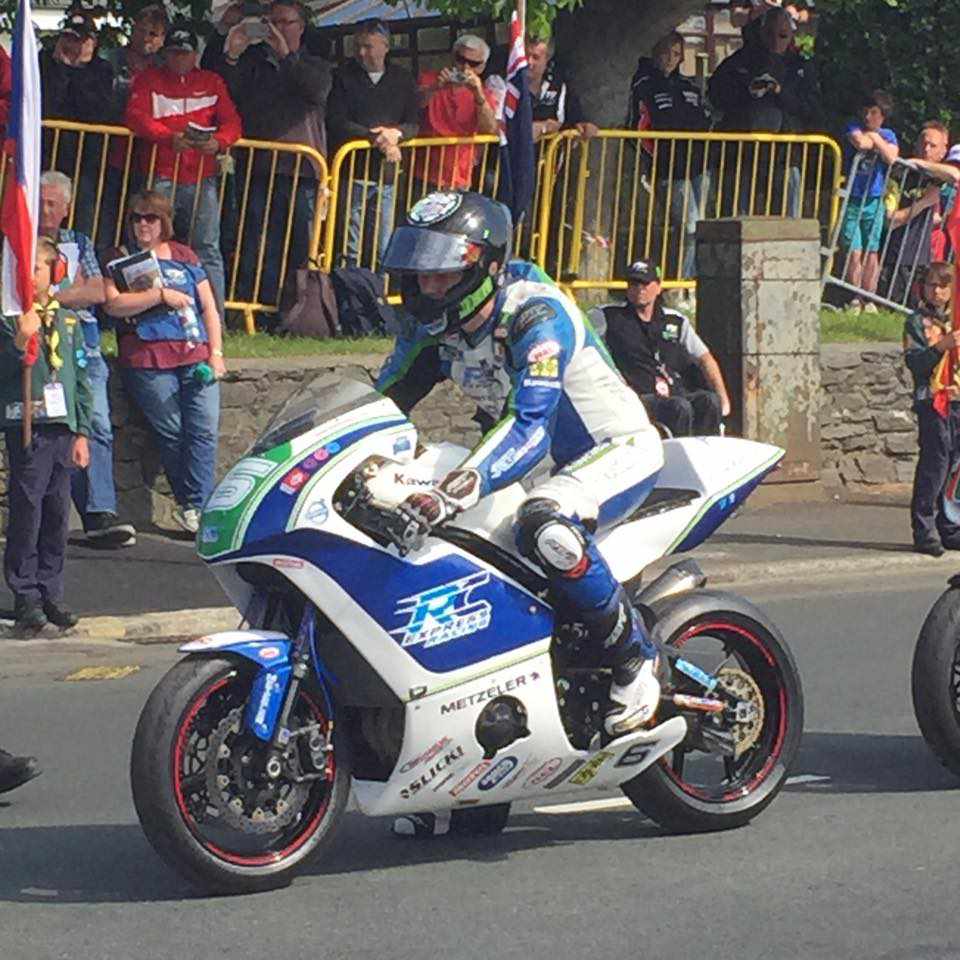 Ivan Lintin has won this year's Lightweight TT.
He beat second place James Hillier and Michael Rutter who took the third podium position .
Hillier broke a new lap record for the race at 120.848 miles per hour.
The three lap race covered just over 113 miles of the Mountain Course.