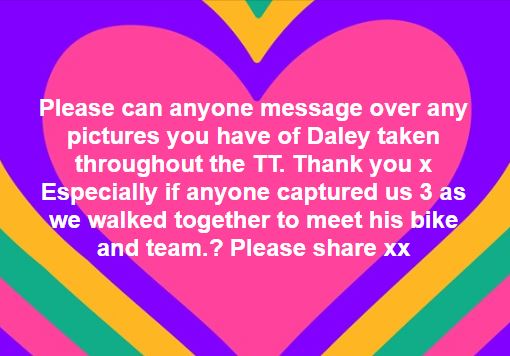 The wife of a rider who was killed in a TT race yesterday has asked people to send in photos of him.
Daley Mathison's wife Natalie has requested for people to send in any pictures they have of him throughout the TT to her on Facebook.
The 27-year--old from Stockton-on-Tees died yesterday in a racing incident at Snugborough during the Superbike race.
In particular, she'd like to see photos captured of their family as a three.