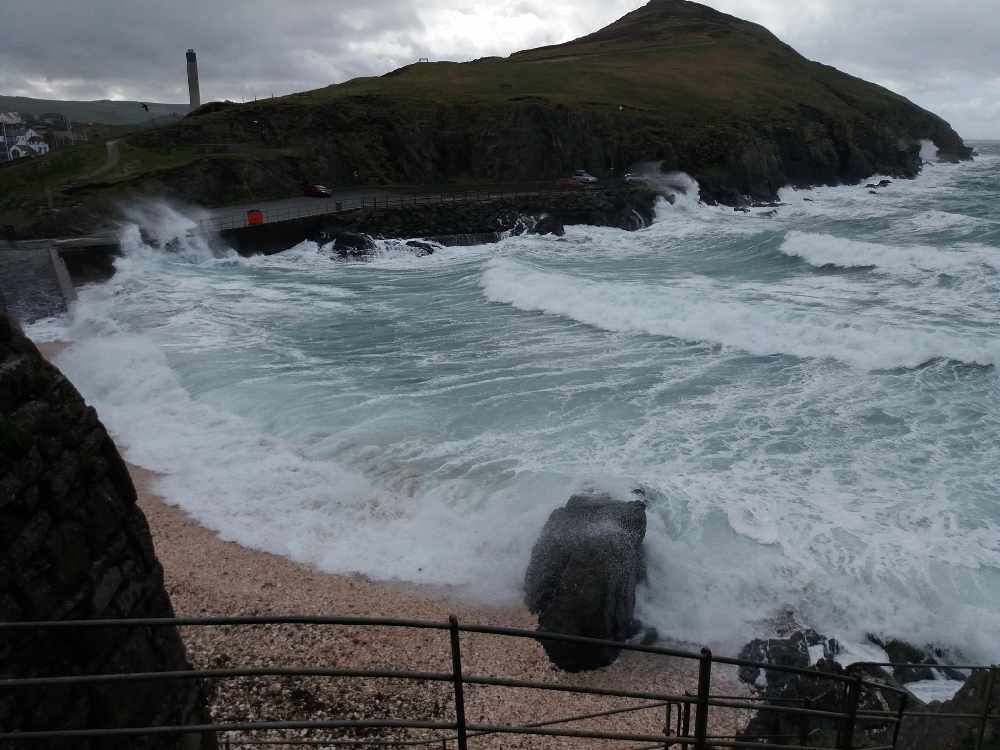 A yellow weather warning for gale force winds and coastal overtopping comes into place later today.
It'll be in place from 5pm until 1pm tomorrow.
Forecasters predict gusts will reach up to 70mph in some places.
High tide is also expected at around 3am - which may see large waves splash over at Fenella Beach and the north end of Douglas Prom.