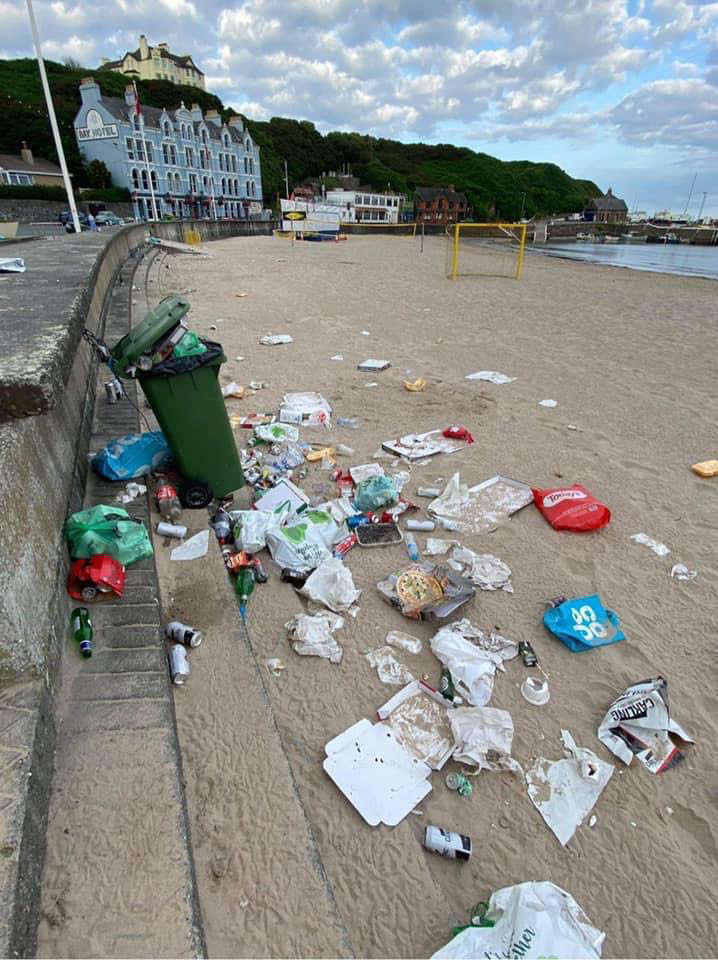 Police are appealing for people to be more responsible with rubbish.
It comes after one of the hottest weekends of the year when thousands of people took to the beaches.
But one photograph from Port Erin shows an overflowing bin and rubbish left on the beach.
Police said when a bin is full, find another or take it home.