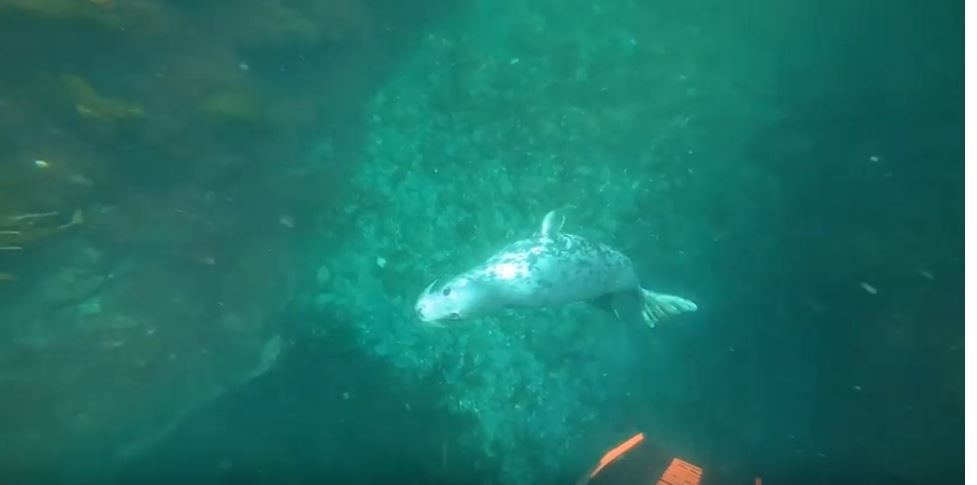 Ever wondered what it would be like to swim up close with seals just off our coast?
Douglas men, Craig Ritchie and Collin Morgan captured the experience taken off Fort Island on video of free diving with the animals near the Manx shores.
Whilst the diver kept his distance from them, the seals themselves didn't appear to be camera shy - getting within just a few feet of him on several occasions.
The three-minute video is available below.