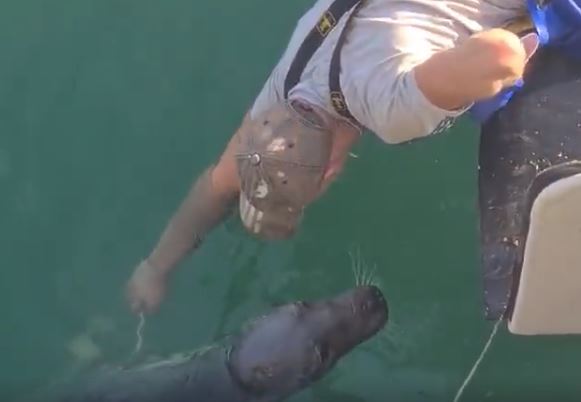 Video footage has emerged of the moment a fisherman saved a blind seal tangled in fishing tackle.
Mark Cain of Peel spotted the marine mammal after it caught its flipper in a fishing line and hooks.
The animal's well-known to local fishermen, who've fed it for some time after it lost sight in both eyes.
After the video of the moment Mark freed the seal was shared to Facebook, people were quick to praise his actions, with some hailing him a hero.