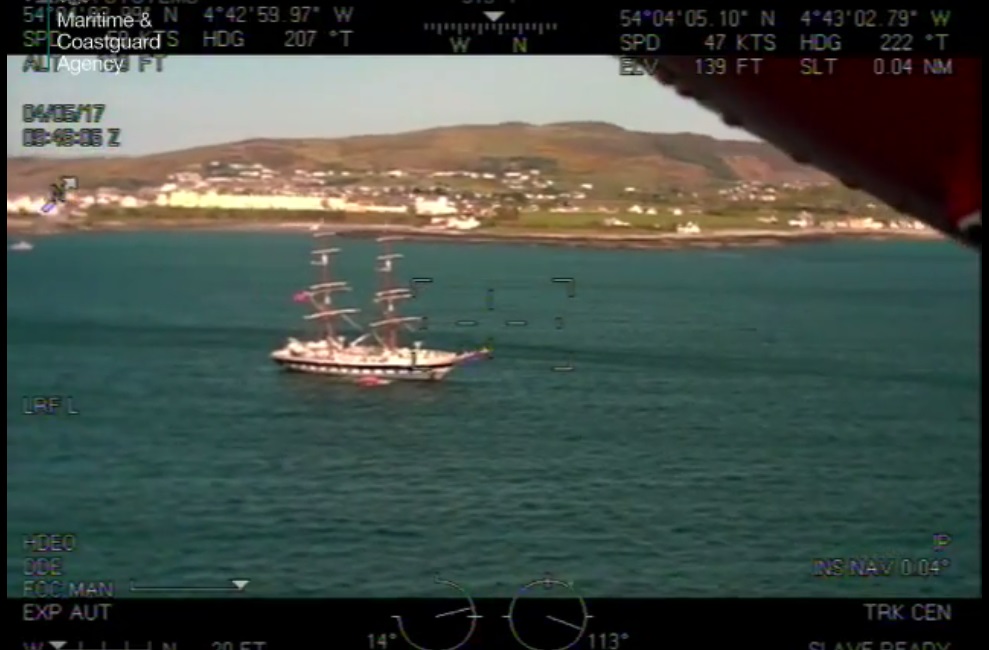 The coastguard's released dramatic footage of a training exercise involving one of its helicopters off the Island's coast.
Caernarfon Coastguard carried out the training exercise with the Stavros S Niarchos from the Tall Ships Youth Trust.
The short clip shows the helicopter winching down a crew member as it hovers above the ship - after reaching the deck he's then winched back up.
The video, released on the UK Coastguard's official Youtube channel, was taken just off Gansey a few weeks ago and was part of a routine exercise.