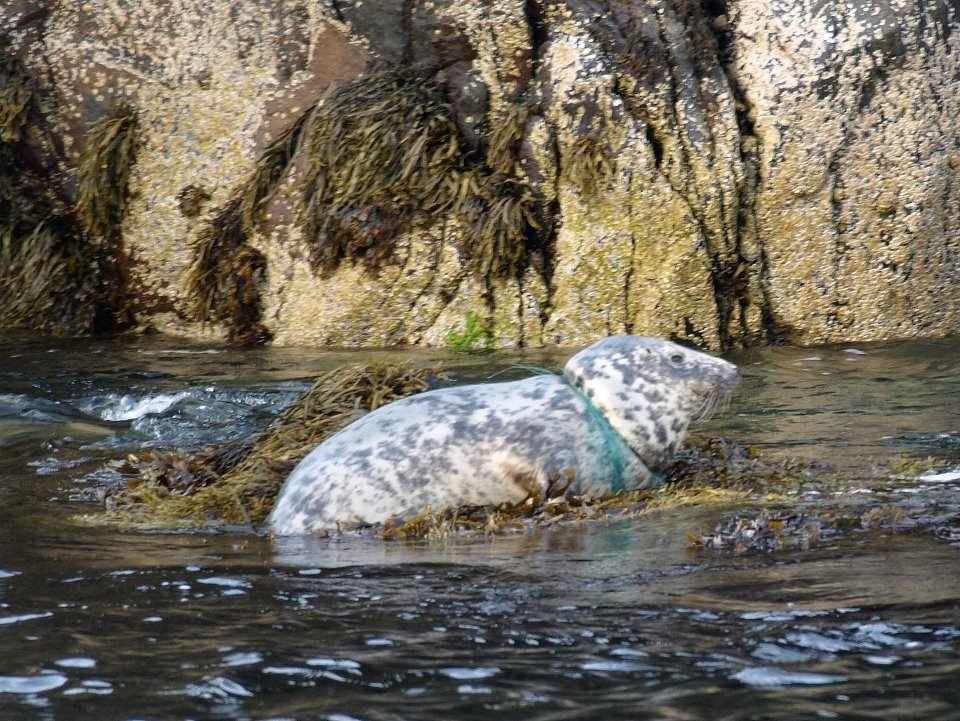 The Manx Wildlife Trust has appealed to members of the public to be careful when disposing of litter around the coastline.
A female grey seal has been spotted on the rocks at Kitterland in the south of the Island with what looks like plastic netting trapped round her throat.
The trust says it's unable to remove the netting because wild seals are hard to catch as they are difficult to approach on land, and too fast to approach in water.
Therefore potentially it could be fatal if the seal is unable to free itself from the offending item.
Eleanor Stone from the Manx Wildlife Trust says rubbish often isn't left maliciously.
(AUDIO ABOVE)