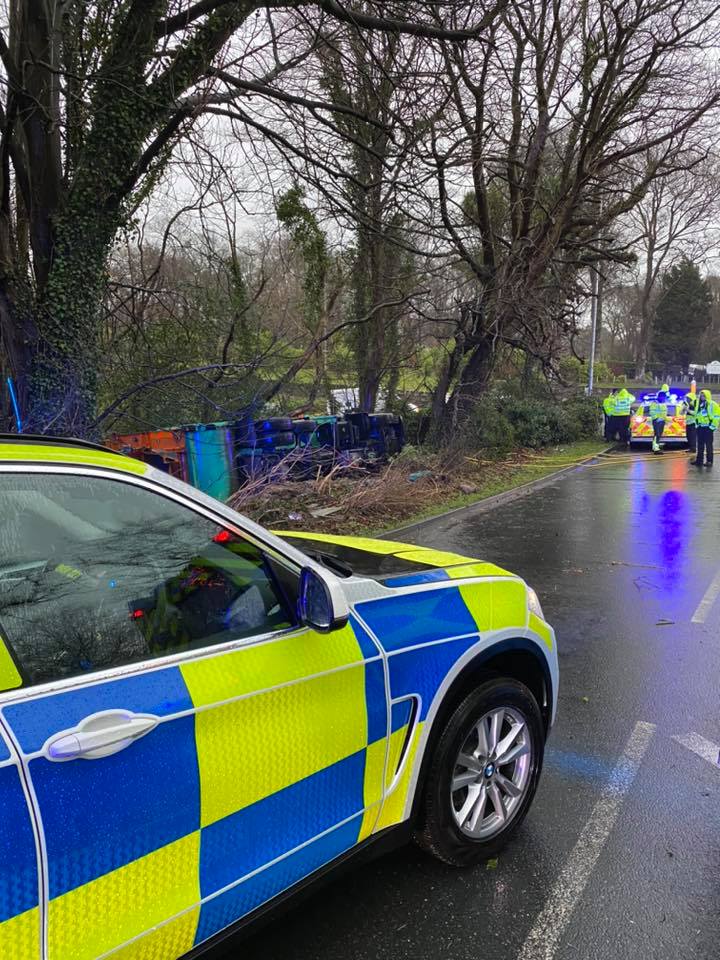 The driver of a bin wagon involved in a collision in Douglas yesterday will be transferred to the UK for further treatment.
Emergency services were called to the scene at Governor's Bridge yesterday afternoon after the lorry had ended up on its side.
The constabulary has confirmed the driver will be transferred to Walton Neurological Centre in Liverpool for further treatment and is wishing him a speedy recovery.
Officers are also asking to not speculate about the cause of the collision and respect the privacy of the family at this time.