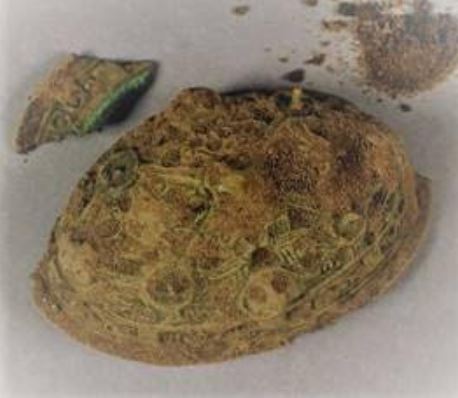 A selection of Viking-age artefacts found on Island have been declared as treasure this week.
Two decorated brooches - found by metal detectorists John Crowe and Craig Evans in December 2018 - were given treasure status by Coroner of Inquests, Jayne Hughes, yesterday.
According to Manx National Heritage, the brooches - one of which is made from bronze with silver wire decoration - are dated at around 900-950 AD.
It's also believed they would've been worn by women of some status during that era.
Meanwhile, the other findings were a decorated glass bead made in Ireland as well as a belt with bronze fittings, mostly likely produced in the Irish Sea area.
Manx National Heritage is thanking the finders and landowner for their assistance and support throughout the process.